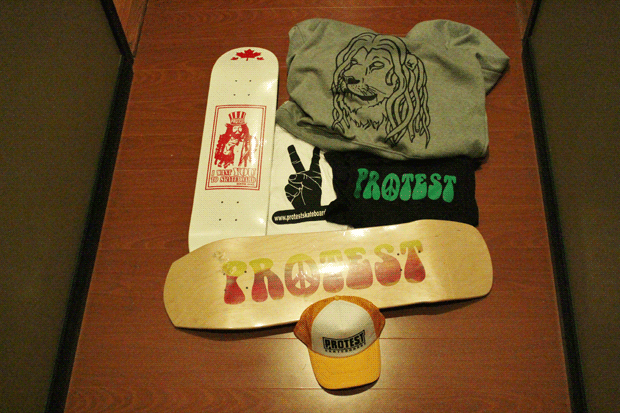 Okay it's here, the Protest Best Trick Contest, and it's open World-Wide!!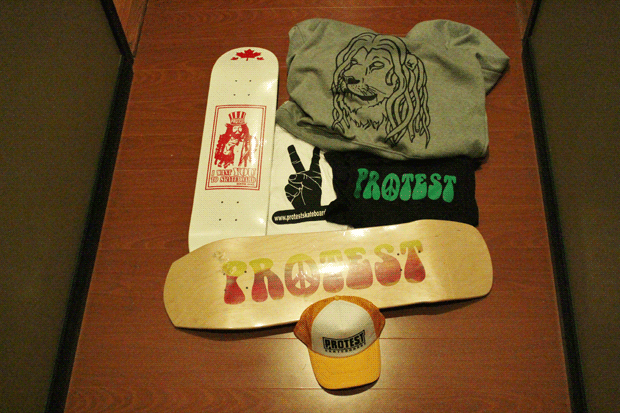 Compete to win a huge Prize Pack containing:
a Protest – Hippie Mike Deck, an Old School Shaped Protest Team Deck,
 2 T-shirts, a Trucker Hat and a Custom Protest Skateboards Hoodie.
All you have to do is film any trick, anywhere, edit it into a video that states your name and what trick it is, upload it to Youtube or Vimeo and submit the link on the website www.protestskateboards.com
Then get your friends to vote for your videos.
On December 17th, voting will close and the Top 10 videos (ones with the most votes) will be judged by the Protest Team and a winner will be chosen.
Winner will be announced December 20th, 2012
Here's an example entry video.


You can submit as many different tricks as you want as long as they are in separate vids.
For questions email Hippie Mike here.
[gravityform id="5″ name="Enter The Online Best Trick Contest"]