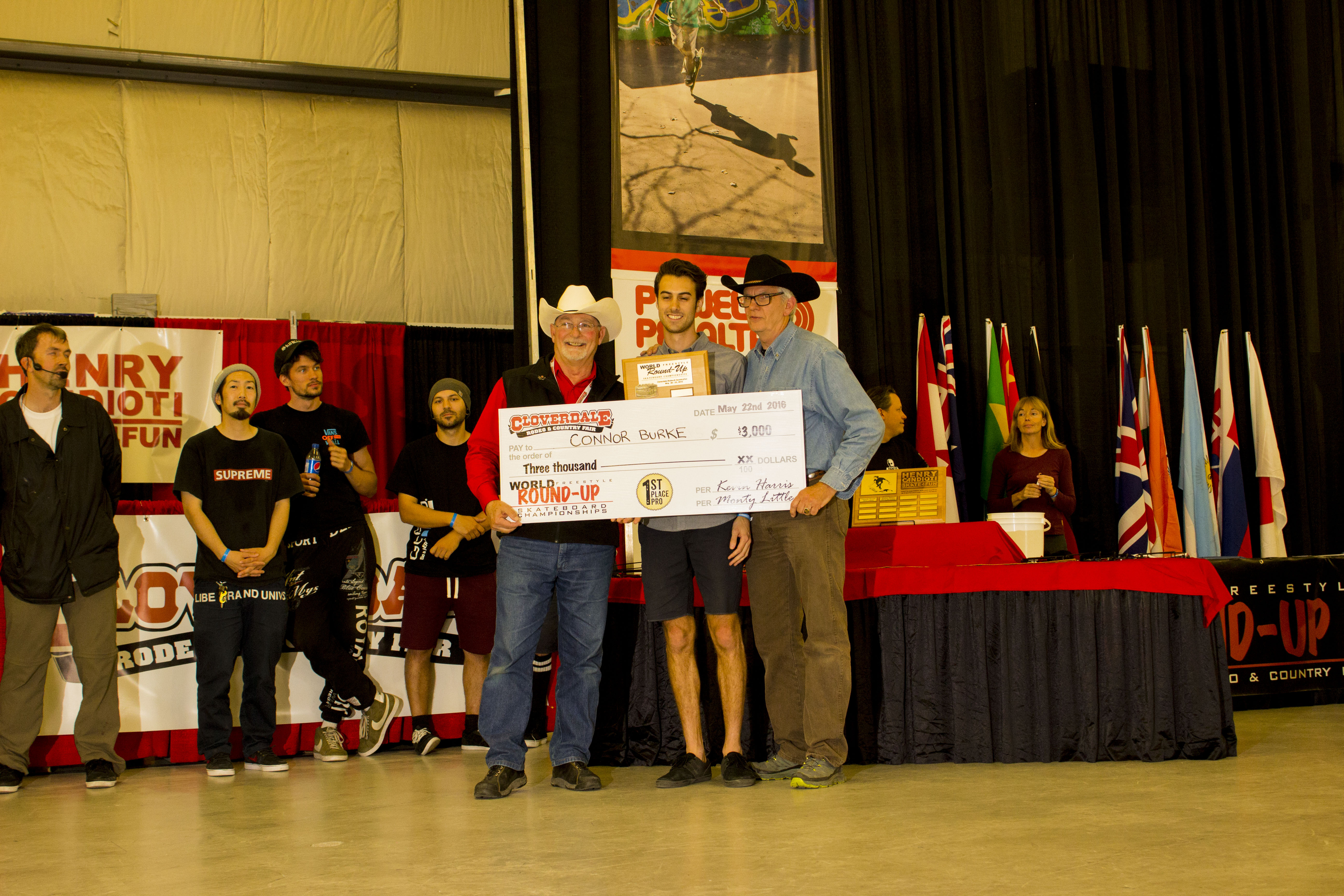 Another amazing event at the 5th annual World Round-Up where Freestyle skateboarders from all around the globe show up in Canada to try to earn the title of "Best in the World" in either Amateur or Pro Division. 14 countries were represented and it looked like the competitors were all trying to take the title home with them. The Amateur division was super tight with 3 Brazilians and 2 Canadians in the Top 5 positions. Andy Anderson was defending his title from last year while Kaue Araujo was determined not to place 2nd for the 3rd straight year. All 5 of these guys laid down at least 1 flawless run in the finals but it came down to that hypnotic choreography that Andy puts in his runs along with some technical awesomeness and he luckily pulled through in first place for the second straight year.
In the Pro division the nerves were extra high this year, there were a few slip-ups but everyone was still amazing to watch and Mike Osterman really wanted to repeat his win from 2015. All eyes were on 13 year old Isamu Yamamoto who had owned the contest the first 2 days but stamina can be an issue in those young legs. The top 5 were all pretty even to judge but newcomer to this event Connor Burke from USA threw down a perfect, flawless and fast paced final run which overtook young Isamu for the win. Everyone was stoked!
Top 3 in each category were as follows:
Amateur                                                                                              Pro
1. Andy Anderson                                                                          1. Connor Burke
2. Diego Pires Afonso                                                                  2. Isamu Yamamoto
3. Kaue Araujo                                                                               3. Mike Osterman
Check out these winning runs from this year's champions Andy Anderson and Connor Burke.