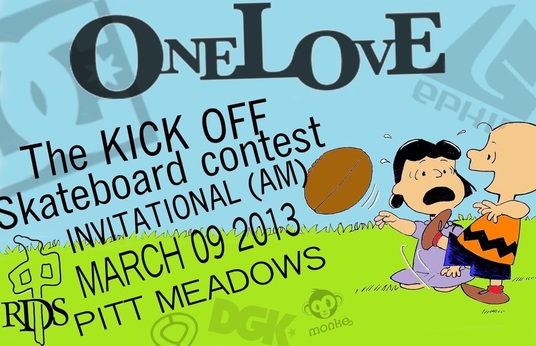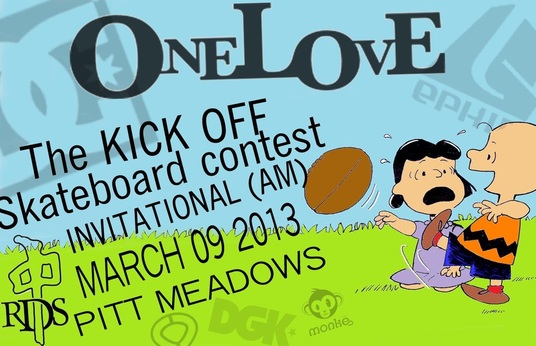 One Love Skate Shop is kicking off Spring with a contest at that tight little pink park – Pitt Meadows on March 9th, 2013. If you haven't been to Pitt Meadows before, it is definitely worth checking out, just try and go when the kids are in school so you don't have to barge through 20 scooters. There's tranny, manuals, ledges, and a couple funky obstacles. In other words, it should make for a fun time.
Get yourself registered by clicking the link below and choosing what category suits your skill level (remember if you're sponsored than you go in Amateur), then you send a photo to One Love by email and they'll post your profile on the site. $10 to enter, and guess what, Hippie Mike's already registered…
http://www.oneloveskateboardshop.com/the-kick-off-contest.html
After the contest One Love will be hosting "Battle Royale 2" at the Heritage Hall. It's a musical battle, so come prepared to hang out all day and night.
http://www.oneloveskateboardshop.com/battle-royale-2.html