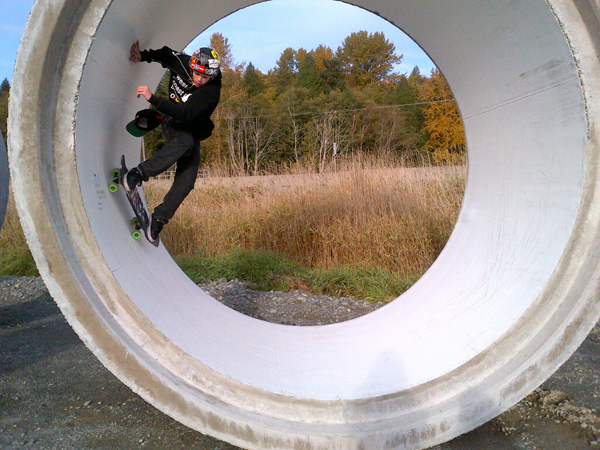 After many years of teaching Andy Anderson tons of tricks and always encouraging him to skate hard and be creative I finally decided to put him on the team. Andy has been looking up to me since he was 7 years old and was always super talented. He shows his skills anywhere you take him, especially if there's transition to skate. Rockin' the old school board shape and tricks galore, Andy fits right in to the Protest skate style. He's a tranny destroyer, a street slasher and an awesome kid.
At a young 15 years of age, he's still got a lot to learn, but he had an amazing year proving his skills as the2011 King of the Bowls and the 2011 King of Surrey. Welcome to the team Andy!! – Hippie Mike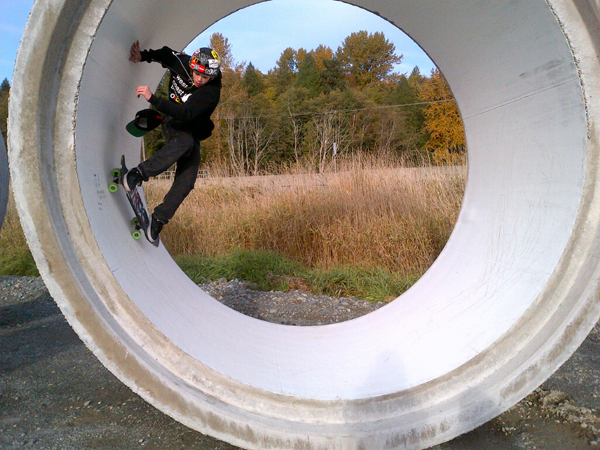 Check out some quick footage of Andy in a tough-to-ride tiny full pipe we found the other day. He only got to skate it for a couple minutes before we were told to beat it… And watch for Andy in the upcoming "Protest Profile" in the next issue of Ear Goggles. Check out the site for more details.