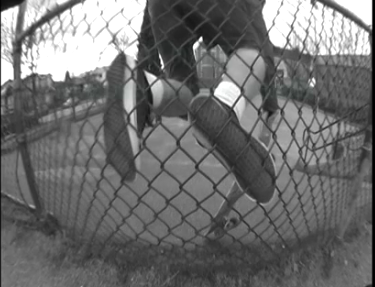 I've been skateboarding now for 26 years, and I would say I have learned quite a lot of tricks, but the best thing about skateboarding is just running as fast as you can on to your board and surfing the concrete. Today's generation doesn't always understand that concept. They get dropped off at the skate park, practise their tricks all day, get mad when they can't land them, and call their Mommies to come pick them up. That's not what skateboarding is supposed to be about.
Skateboarding is about Freedom – Freedom to express yourself in any way you feel. I can skate for hours without doing any tricks and without ever leaving the ground. Just cruisin' and carvin'. Some days my favorite thing to do is just grab a couple buddies and hit up the Surrey Downhill 3 or 4 times. You should try it some day. Quit worrying about who you're impressing and just go skate.
Since the "What the F" video came out in 2010, I haven't really been filming too much. I've kind of just been keeping to myself, riding my ramp at home, slashing around at Chuck Bailey, and just going back to the roots of why I love this sport. But it's time to giv'er once again. Through all the injuries that have plagued me over the past 26 years, and the changes in my body structure due to some of these injuries, it is still my greatest passion to be out there on my board.
Here's a little taste of the footage you're about to get from the old Hippie Mike. Enjoy it, and get ready for a whole lot more….