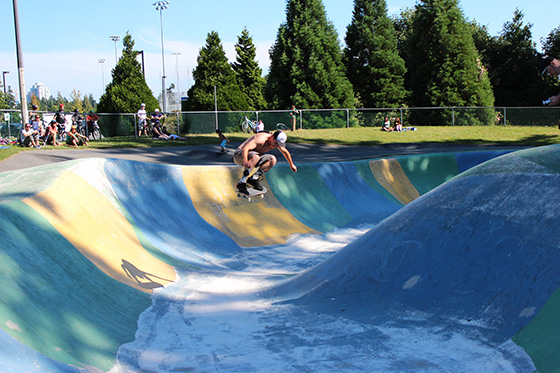 So far, we've only had 2 competitions this year for Bowl Series, even though White Rock is always the 3rd stop. Griffin got rained out twice already and will be happening on August 12th. So we all showed up to Sunny White Rock, which is actually called South Surrey Skate Park – even the skate park has the syndrome where everyone says they live in White Rock but it still says Surrey on their mail. It's Surrey people – love it!!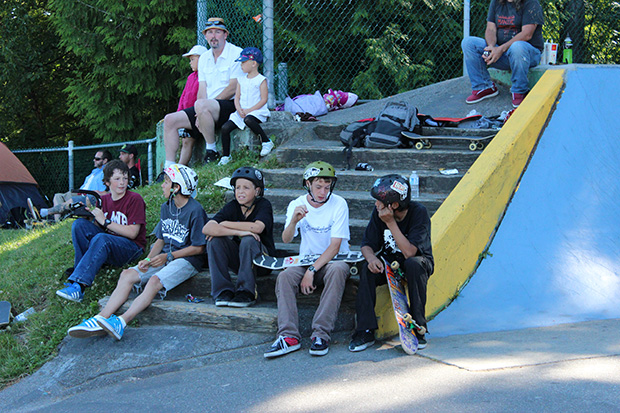 July 29th, 2012, a beautiful sunny day. I love this stop on the Series because every year it's a whole different crowd of people hangin' out and competing. Usually at Seylynn, Griffin and Whistler, you know who will be there, but you never know about White Rock till the day of. I remember one year when Ryan and Scott Decenzo, John Hanlon and Magnus Hansen all showed up. We had to teach them how to hit the speed line which I thought was hilarious, but within a few rips around it Ryan Decenzo was already busting kickflip melons over the tit. Some years you get the old White Rock Crew like Spike Jones, Brad Sheppard, Alien and Swell, and other years you get all the NV Loc longboarders. You never know till the day of. But one thing you can count on is that me and Andy Anderson will be there killin' it.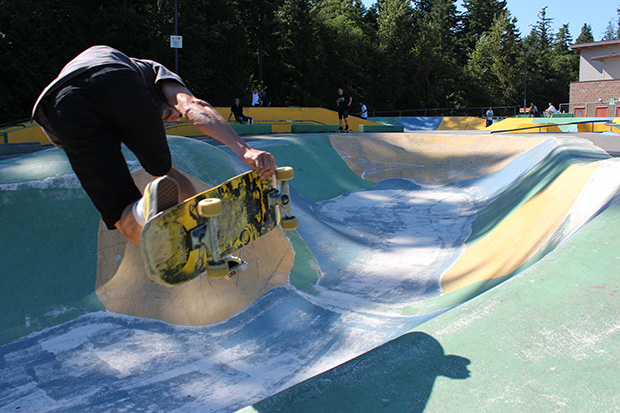 All the kids had a blast in the Beginner and Intermediate categories, and Carrie and Lea owned the bowl for 5 minutes or so for the ladies comp, but it was all about Advanced. Adam Hopkins showed up, hung over of course after hanging out with the infamous Tony Hawk the past couple of days, and started dropping in and out of the bowl. I could tell Adam hadn't been there before and showed him a couple quick lines to get him in the right places to bust huge airs. Adam had the bowl figured out in a few minutes and we all knew he would be a challenge to beat. He even ollied a gap that I've only ever seen done once – off the side of  the tit over the flatbottom to the ditch wall while going up the bowl. Sick!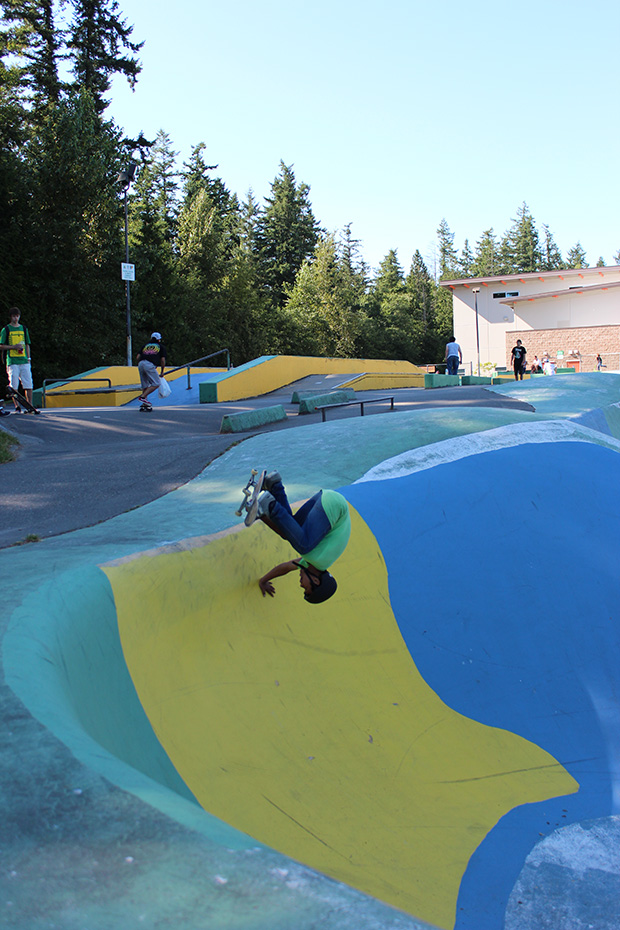 Giver was on the mic, and I was giving him a tough time all day. He put us all into Teams for our heats and said that the winning team would take all, but when it came time to announce the winners he forgot to mention that Team Protest won and just gave out prizes to the Top 4 competitors. We know how it is, and we know that Surrey represented hard, like always.
Team Protest consisted of myself "Hippie Mike", Andy Anderson, Brad Muscat [Fighter], Jordan Strong and a recruited Damon Kerr. Damon's wheel fell off, Brad ollied into the bowl, I landed as much as I could, and Andy shredded like Andy knows how finishing the heat off by blasting a massive melon grab over my head out of the deep end.
We all know that Team Protest won, but I guess Team Misfit and Team China Creek threatened Giver behind the scenes…
As soon as the Video from Rolling Bones Podcast is out, we'll let it speak for itself
1st place – Adam Hopkins
2nd – Giet Rolan
3rd – Andy Anderson
4th – Eve Feaver