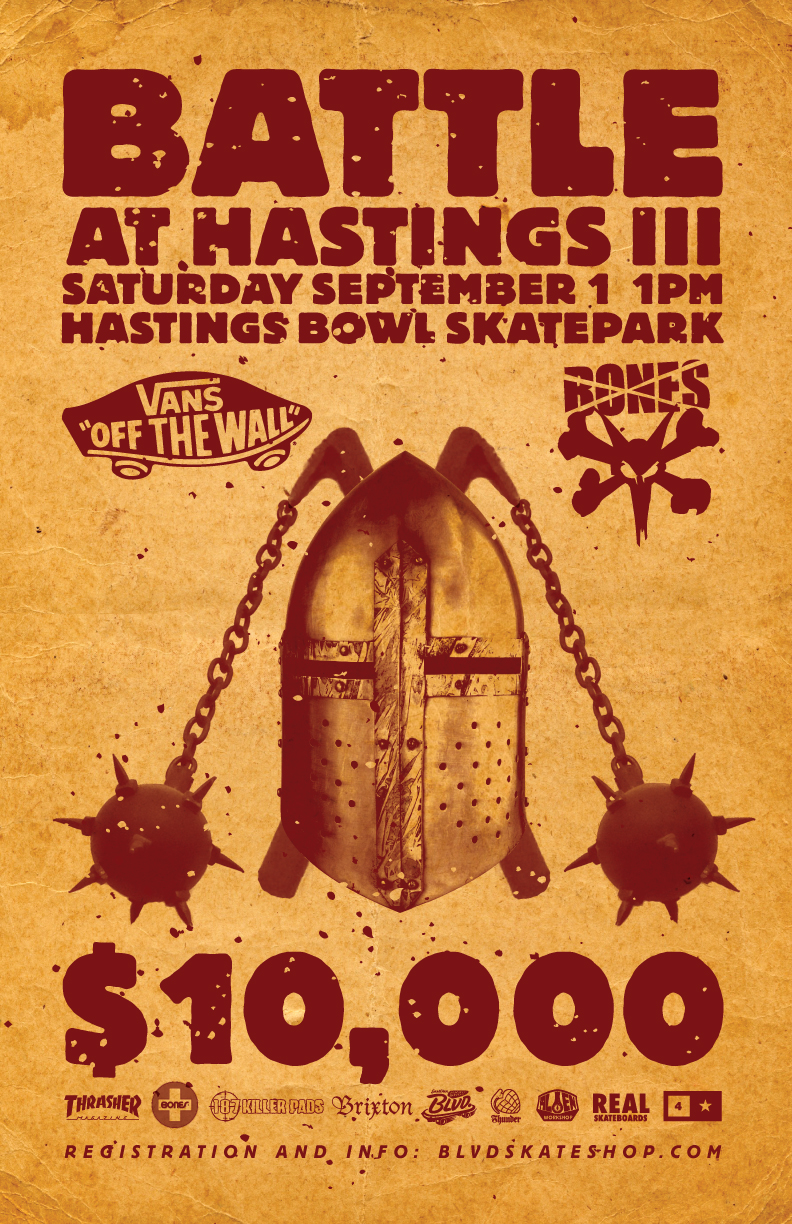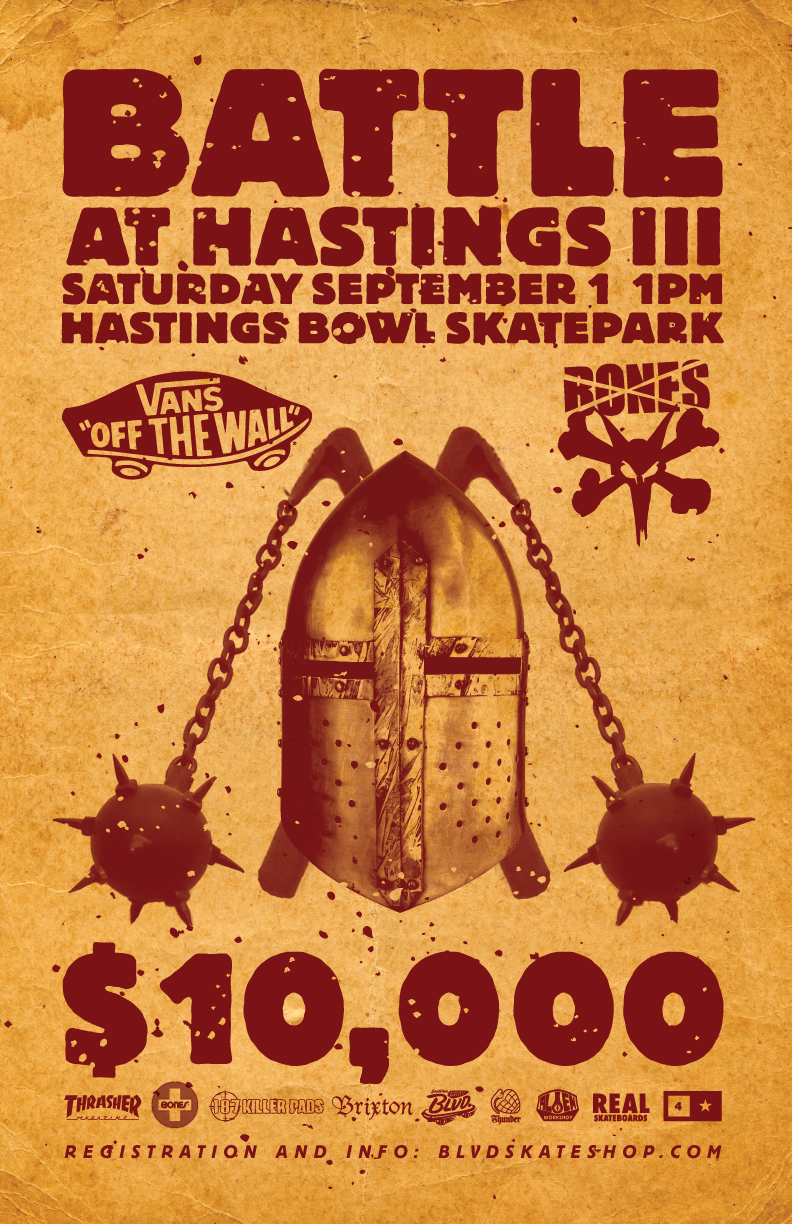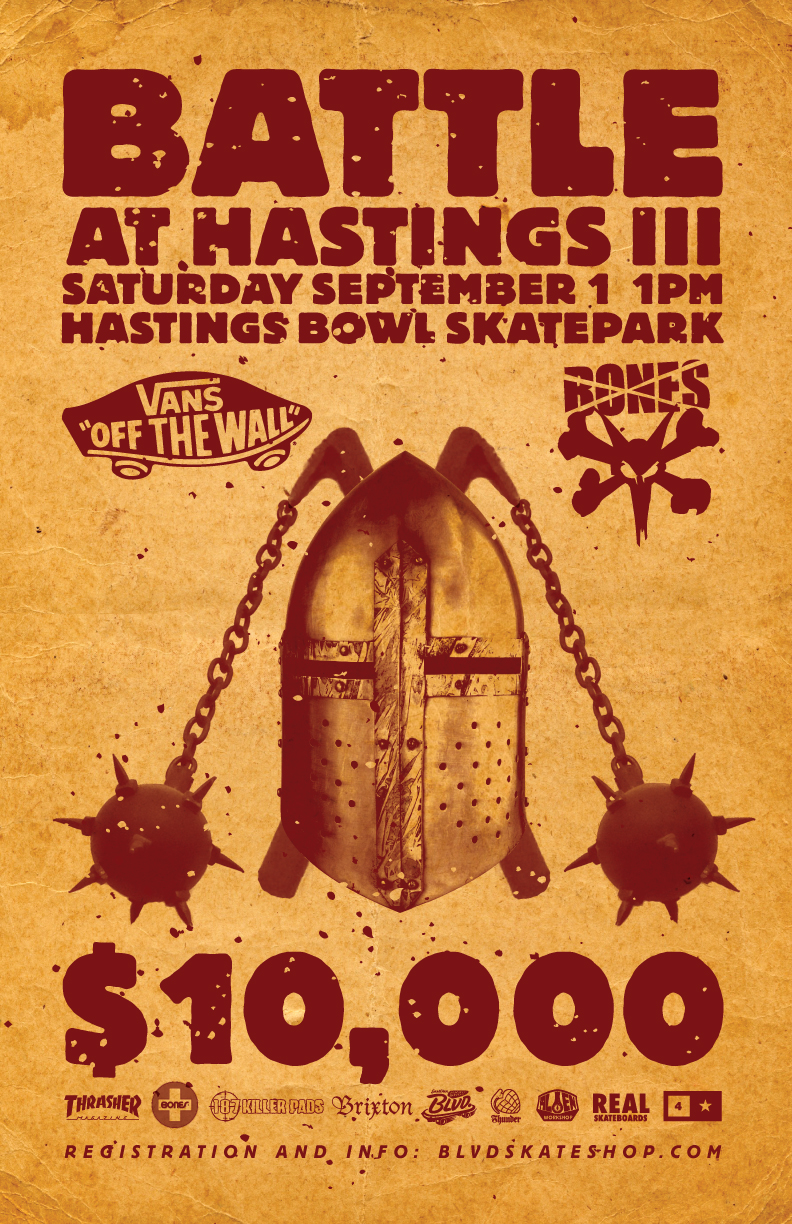 Don't forget that this Saturday is Battle at Hastings #3. Presented by Vans, Bones, Thunder, Thrasher Mag, Alien Workshop, 187, Real, Fourstar, Brixton, BLVD and Kevin Kelly, lots of cash to be won. It'll be a sick event with some of the gnarliest Bowl Skaters Vancouver area has to offer. We'll be entering Andy Anderson and Stu Benoit to represent for Protest Skateboards, they both know that bowl very well.
There's gonna be a ton of rippers there. Pro or Am doesn't matter, it's a battle.
The big question is – who will beat Hopkins??
Saturday, September 1st, 2012
Hasting Park