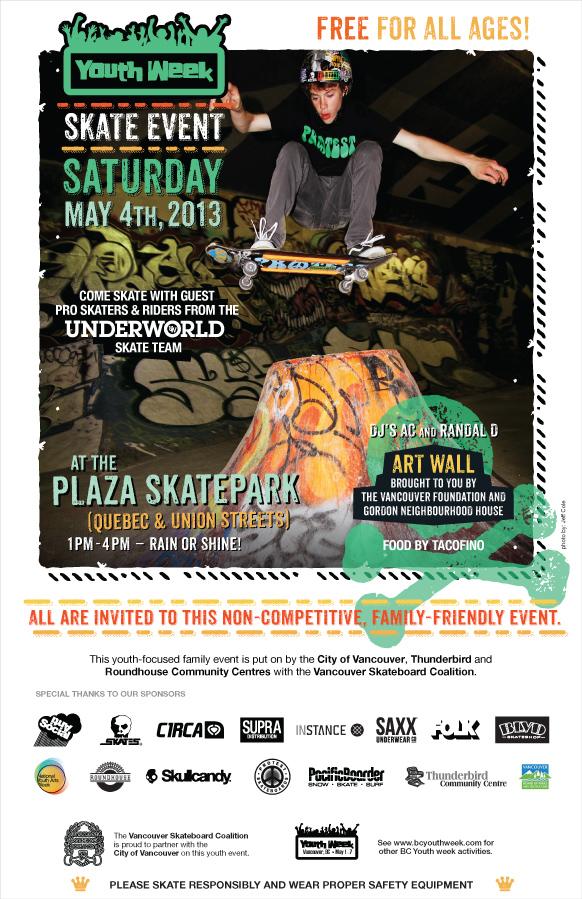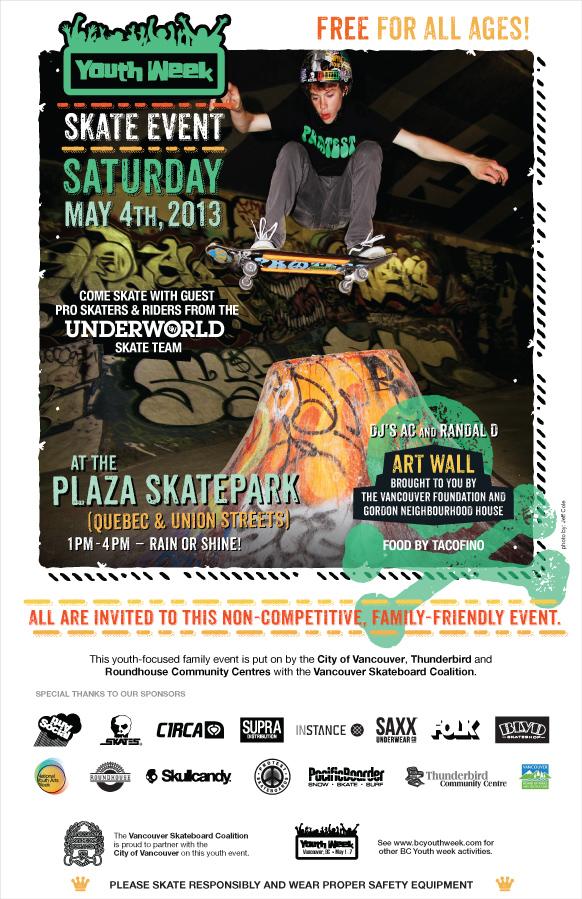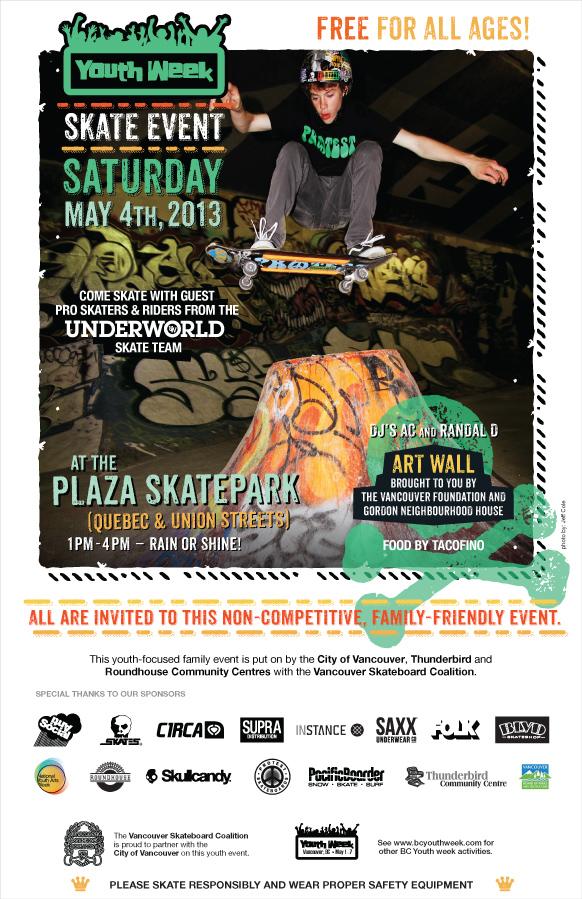 This Saturday, May 4th, Jeff Cole will be hosting a Youth Week Skate Event at the Plaza in Vancouver. Here's the Press Release for it:
7th Annual Vancouver Youth Week Skateboard Event
The Vancouver Skateboard Coalition (VSBC), in co-operation with the City of Vancouver and the Thunderbird and Roundhouse Community Centres, would like to invite you to the seventh annual Vancouver Youth Week Skate Event, a free, non-competitive event which will take place, rain or shine, on Saturday, May 4th from 1:00 until 4:00pm at The Skateboard Plaza (under the Georgia Viaduct at the intersection of Union St. and Quebec St.).
As one of the most popular elements of Vancouver Youth Week since 2007, the Skate Event is a family-friendly celebration of skateboarding and skateboard culture that is geared towards the younger age demographic of Vancouver's skateboard scene. Featuring prize giveaways, skate demos by Underworld Skateshop and Supra Shoes, music by DJs AC and Randal D, a Tacofino food cart, and information booths from a number of youth-oriented organizations, this year's event will be another fun, exciting, and interactive day for everyone involved.
The Vancouver Skateboard Coalition is a volunteer organization whose mission is to act as an entity that is accessible to all skateboarders, promoting unity throughout our city's diverse skateboard scene and taking a proactive role in creating and maintaining a safe, fun environment that all Vancouver skateboarders can enjoy for years to come. For contact information, news, and current projects, visit our website at www.vsbc.ca.
Since 1995, BC Youth Week has grown to include close to 35 BC municipalities and continues to offer a wide range of positive activities and programs for young people across the province. For more information and a full listing of events, visit www.bcyouthweek.com.
For more information please contact Jeff Cole "getupeight@hotmail.com"