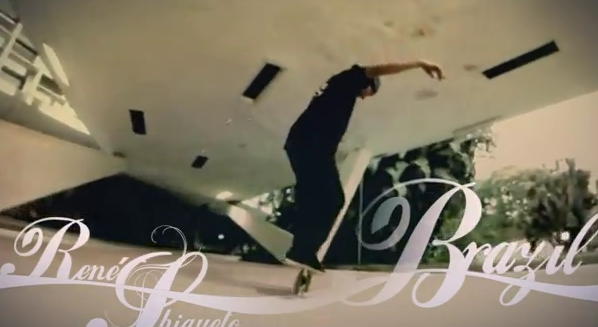 [youtube id="OuYU20hfZUs" width="620″ height="360″]
Here's a write up from the Cloverdale Rodeo webpage about the amazing World Freestyle Skateboarding Competition being held over the weekend. Monty Little is from the Cloverdale area and is one of the main promoters of the event along with the legendary Kevin Harris and up and comer Kai Dunkel. I had Kai, Kevin and Ryan Brynelson here at Chuck Bailey Skate Park almost 1 year ago for the Grand Opening and they were all ripping it, I hope all 3 will be competing at this event. Freestyle skateboarders are a dying breed, but the ones that are still out there in the world practice every day and all seem to able to blow your mind at any time. Check out the video link below to see some of the competition they will be facing from around the world. I'm definitely going to try to get out for the final day of this event. It's gonna be crazy…

We are Rounding-Up the top pro and amateur freestyle skateboarders from around the world to compete at THE WORLD FREESTYLE ROUND-UP for a chance to win part of the $10,000 in Prize Money. The four day event will be held at the CLOVERDALE RODEO & COUNTRY FAIR, just 25 miles east of Vancouver, British Columbia, Canada, from May, 18 to 21, 2012. Over 77,000 people attended the annual Rodeo and Fair last year making this an ideal high profile location for this contest.
The World Freestyle Round-Up will take place inside a venue on the Cloverdale Fair Grounds, that has an arena setting featuring a 80 foot by 140 foot flawless concrete floor that is ideal for flatland freestyle skateboarding. Several freestylers say it's the best surface they have ever skated on. Each day there will be several shows featuring freestyle demos and contests in three categories, Best Routine, Best Trick and a 360 Spin Off all using a Battle Format making it more interesting for the riders and audience as well. Several skaters will compete as a group each going one by one performing a routine. If a skater misses a trick, they are out until everyone has skated and it is their turn again. There will be two heats, (20 minutes each) for each show, with an announcer and DJ spinning tunes to keep the crowd and skaters pumped.
The contest also has a new judging system that has never been used before combining the scores from the five judges with the scores from the riders and audience. Note: The contestants cannot vote for themselves.
Contest promoters Kevin Harris, Kai Dunkel and Monty Little have one goal in mind. To create a fun energy packed annual event that will help put Freestyle Skating back where it belongs and move the level of competition up a notch or two. We envision something new and unique to give freestyle a chance to be back in TV, back in major magazines, and back in the forefront of the sports world.
Schedule
Friday, May 18
4 pm to 6 pm Open Ceremonies and Practice Session (6 to 7 Dinner Break)
7 pm to 9:30 pm WORLD ROUND-UP Contest
9:30 pm to 10 pm Contestants meeting
Saturday, May 19
9:30 am to 11:30 am RODEO PARADE
11:30 am to 12:30 pm Practice Session
12:30 pm to 2 pm WORLD ROUND-UP Contest (2 to 4 Late Lunch Break)
2 pm to 4 pm Women's Rollerderby
4 pm to 5:30 pm WORLD ROUND-UP Contest
6 pm to 10 pm Women's Rollerderby
Sunday, May 20
10 am to 11 am Practice Session
11 am to 12:30 pm WORLD ROUND-UP Contest (12:30 to 1:30 Lunch Break)
1:30 pm to 3 pm WORLD ROUND-UP Contest
3 pm to 5 pm Women's Rollerderby
5 pm to 6:30 pm WORLD ROUND-UP Contest
7 pm to 10 pm Women's Rollerderby
Monday, May 21
10 am to 11 am Practice Session
11 am to 12:30 pm WORLD ROUND-UP Contest (12:30 to 1:30 Lunch Break)
1:30 pm to 3 pm WORLD ROUND-UP Contest
3 pm to 4 pm Practice Session
4 pm to 6 pm WORLD ROUND-UP Finals and Awards Ceremony
Click this link to see Kevin Harris, Kai Dunkel and Ryan Brynelson last May 28th at the Chuck Bailey Skate Park Grand Opening in Surrey, BC