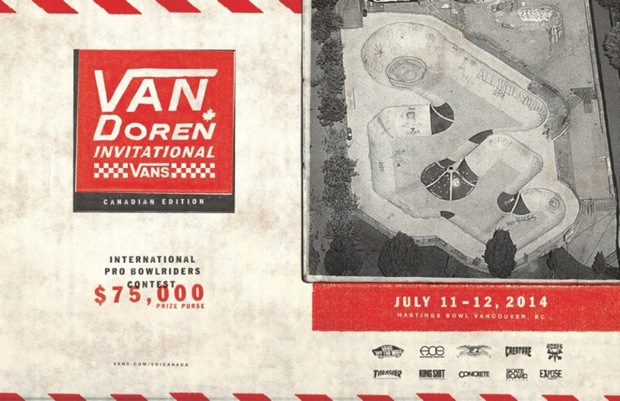 There is a first time for everything and this is one of those times you wouldn't want to miss. Hastings Bowl has been the home to some amazing competitions in the past with The Battle at Hastings annual events, and there have been some amazing demos there over the years including ones from Tony Hawk, but a $75,000 purse for a full on Pro Comp? It's about damn time.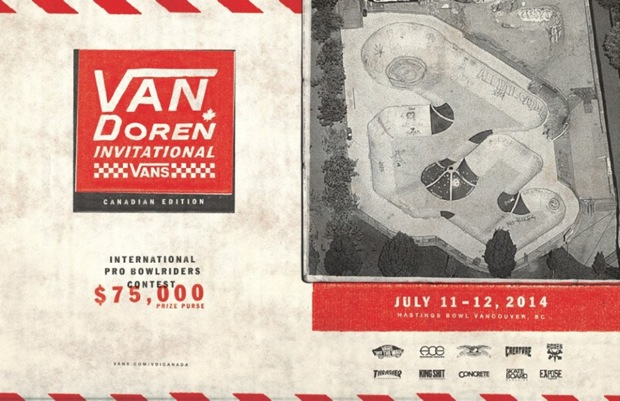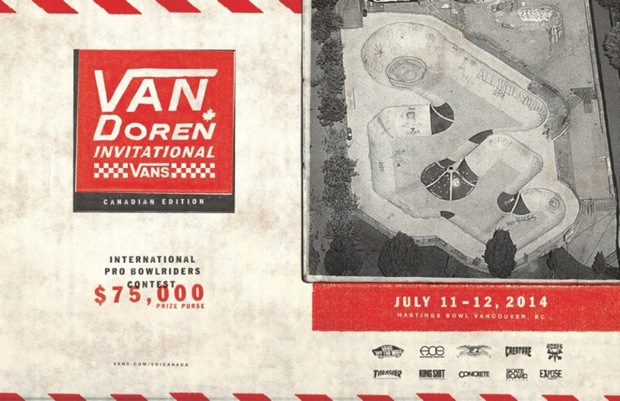 Brought to you by Vans, along with the hard work of Kevin Kelly from BLVD Skate Shop, this thing is almost here. Read the write up below and wait for more info on how to get your tickets
Vans brings the world's greatest skateboarders to Canada this summer with skateboarding's premier bowlriding competition, the celebrated Van Doren Invitational to be held at Vancouver's legendary Hastings Bowl on July 11 & 12. Top skaters from around the globe will battle it out before a live audience for top honors and their share of US $75000 purse as the competition hits the global stage on Saturday, July 12 via live Webcast on thrashermagazine.com/vdicanada.
The invite-only organized jam format will showcase
modern bowlriding's greatest talents, such as current World Champion Pedro Barros, X-Games gold medalist Curren Caples and reigning Van Doren Invitational champion Ben Hatchell, plus top challengers like Grant Taylor, Ben Raybourn and many more.
"It seems like only yesterday that Vans helped to bring the Slam City Jam skate contests to Vancouver's PNE and today Vans Canada is excited to present the Van Doren Invitational as we bring together some of the greatest bowl riders from around the world to the Hastings Bowl at the same location. Don't miss this exciting day in Canadian skateboard history!" – Steve Van Doren, Vans Vice President, Events and Promotions
Kicking off at 10 am on Friday, July 11 at the Hastings Bowl located at the PNE, the Van Doren Invitational bowl jam is free to public spectators. The event will offer two days of fun and activities for the entire family including an interactive village, learn to skate clinics, plenty of giveaways, food stations and music by Vans skate legend John Cardiel, aka DJ Juan Love, and local favorite DJ Vinyl Ritchie. The event will be streamed live at thrashermagazine.com/vdicanada on Saturday, July 12th from the Hastings Bowl in Vancouver, British Columbia. Stay tuned to thrashermagazine.com/vdicanada for Webcast information, contest schedule, athlete profiles, videos and more.
The Canadian edition of the Van Doren Invitational at Hastings Bowl is proudly presented by Vans in association with Thrasher Magazine, The Boardr, UTMG, and supported by Ace Trucks, Anti-Hero Skateboards, Creature Skateboards and Bones Wheels.
"Vans doesn't mess around when it comes to throwing a contest and the 2013 Van Doren Invitational will go down in history as not only one of the best, but the event where the new generation of bowl rippers really took control."
– Thrasher Magazine
The inaugural Van Doren Invitational debuted in 2013 at the Vans US Open of Surfing in Huntington Beach, California and is set to light up the Open once again this year on August 1 & 2. Visit www.vansusopenofsurfing.com for more information.