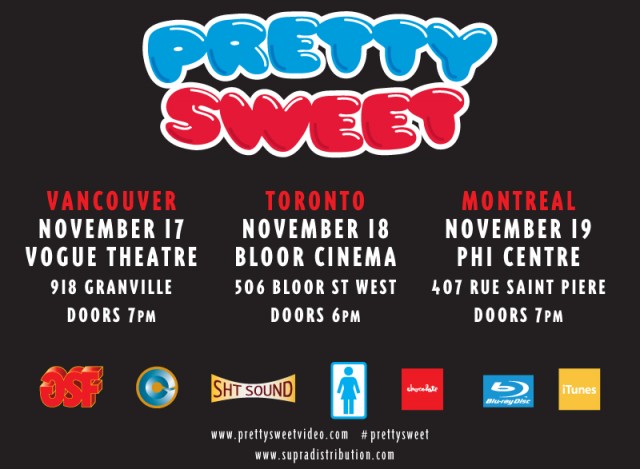 A long awaited film from Girl Skateboards, this one should be pretty amazing, or Pretty Sweet, as the title promotes.
This Saturday November 17th, 2012 the Vogue Theatre in Vancouver, BC will be packed with skateboarders of all ages, eras and generations. Doors open at 7pm. Hopefully you got your tickets ahead of time or you might have to wait for the DVD release.
Girl is a sick company who has always had a solid team of riders.
Vincent Alvarez, Brian Anderson, Kenny Anderson, Elijah Berle, Brandon Biebel, Chico Brenes, Devine Calloway, Mike Mo Capaldi, Mike Carroll, Daniel Castillo, Justin Eldridge, Jesus Fernandez, Rick Howard, Gino Iannucci, Marc Johnson, Cory Kennedy, Eric Koston, Sean Malto, Guy Mariano, Alex Olson, Anthony Pappalardo, Stevie Perez, Chris Roberts, Raven Tershy, Jeron Wilson and Vancouver's own Rick McCrank.
A huge line up, can't wait to see it…
Check the Teaser
[youtube id="32240946″ width="620″ height="360″]