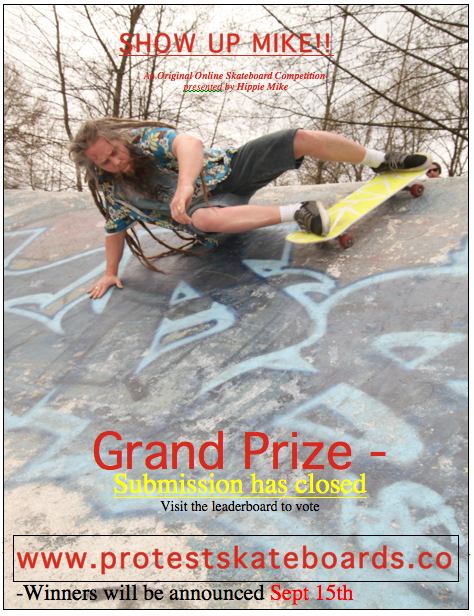 Who will be the winner of the $500? That's up to the voters now.
You have until 11:59pm – September 11th to cast your votes.
Make it count…
Vote Here – http://www.protestskateboards.com/leaderboard/
The winner will be announced September 15th, 2012 at the Grand Finale of Hippie Mike's Tour de Surrey competition held at South Surrey/White Rock Skate Park, approximately 4:00pm.