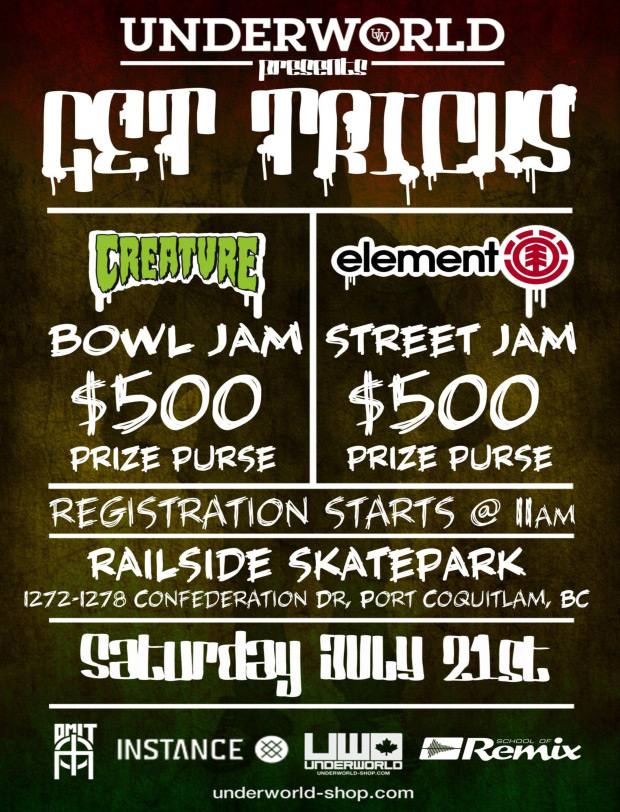 Sounds easy enough, all you gotta do is show up and skate.
Underworld Skate Shop will be a Railside Park in Poco on Saturday, July 21st hosting their "Get Tricks Contest". $500 to give away in each of Street and Bowl categories so get yourself over there and try and win some money.
Registration starts at 11am.
All the info is below on the poster