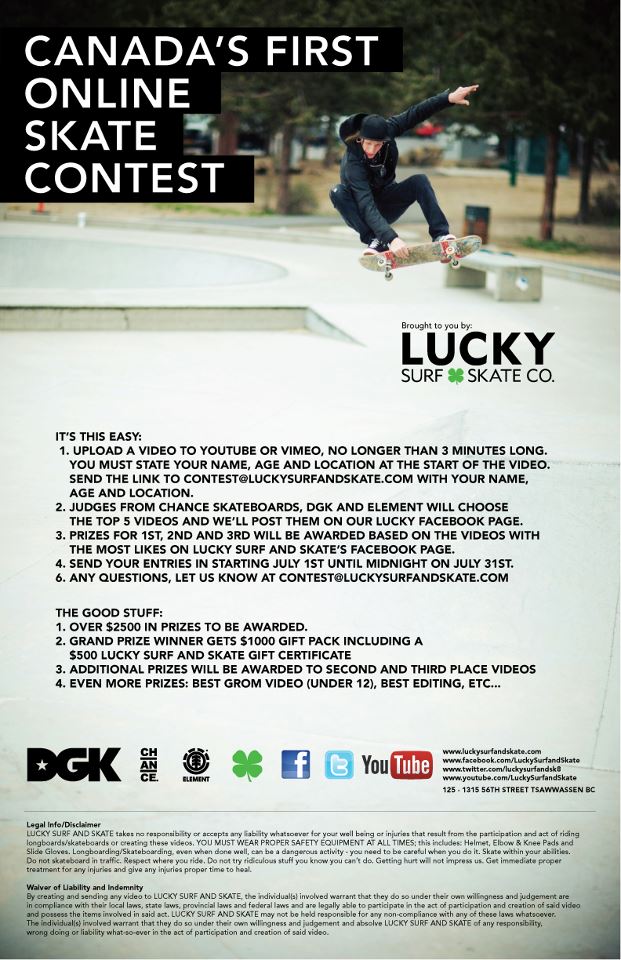 This looks like a really fun experience for anyone to participate in, just make a skate video maximum 3 minutes long, upload to Youtube and submit to Lucky. Simple.
You have from July 1st – July 31st to submit which is plenty of time to film a 3 minute part. Majority of the kids around here now a days could film a 3 minute part in 3 minutes…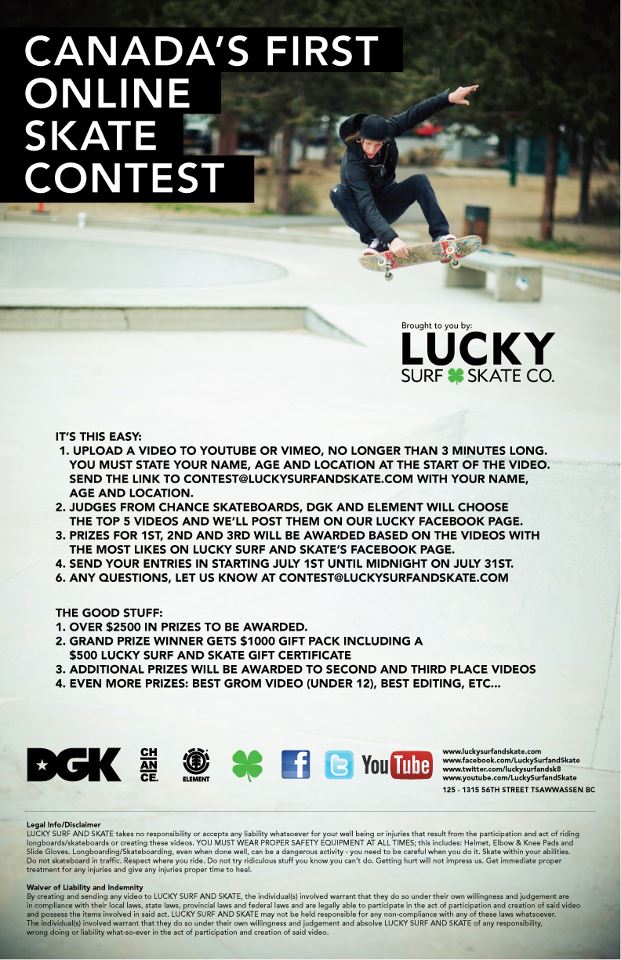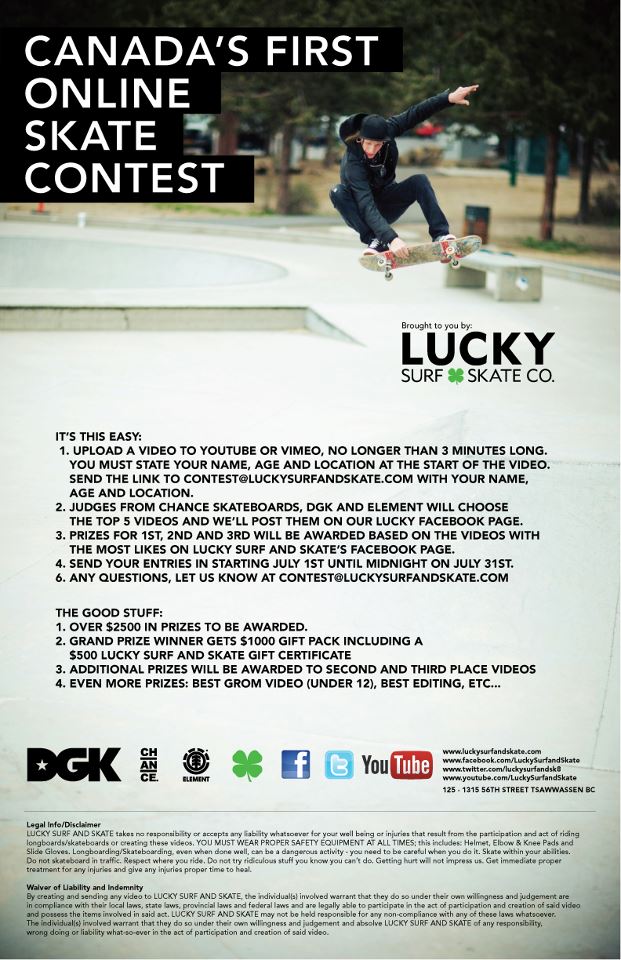 I like that it's called Canada's First Online Contest, but it's unfortunately not. But that's okay, this is going to be one of the new styles we are all going to see constantly popping up in the future. I like the online contest versions because it gives everyone a fair chance to get some exposure.
 I guess we'll be getting some of the same competitors entering this one as "Show Up Mike". I think I'll even be entering a video myself.
Better start filming.
 Visit
for more details.