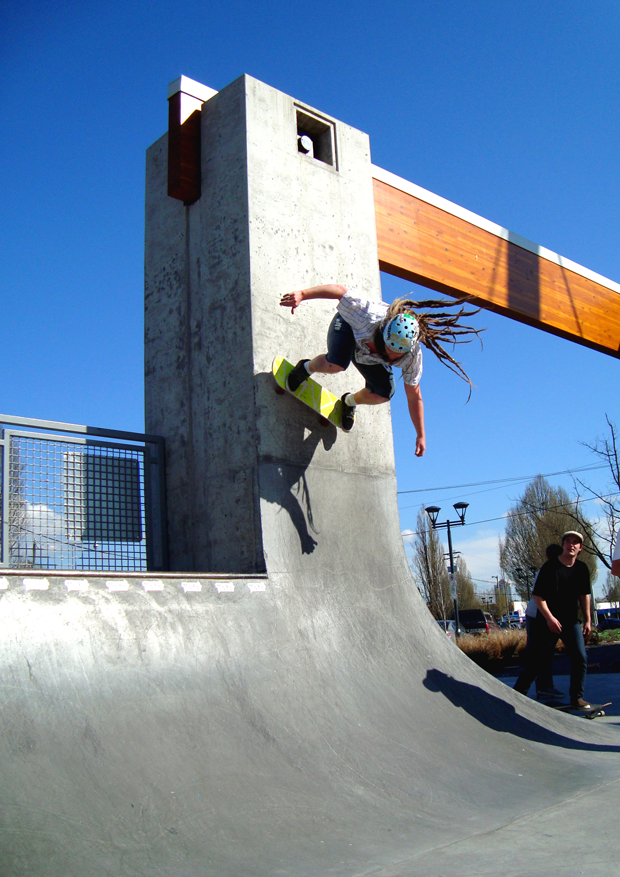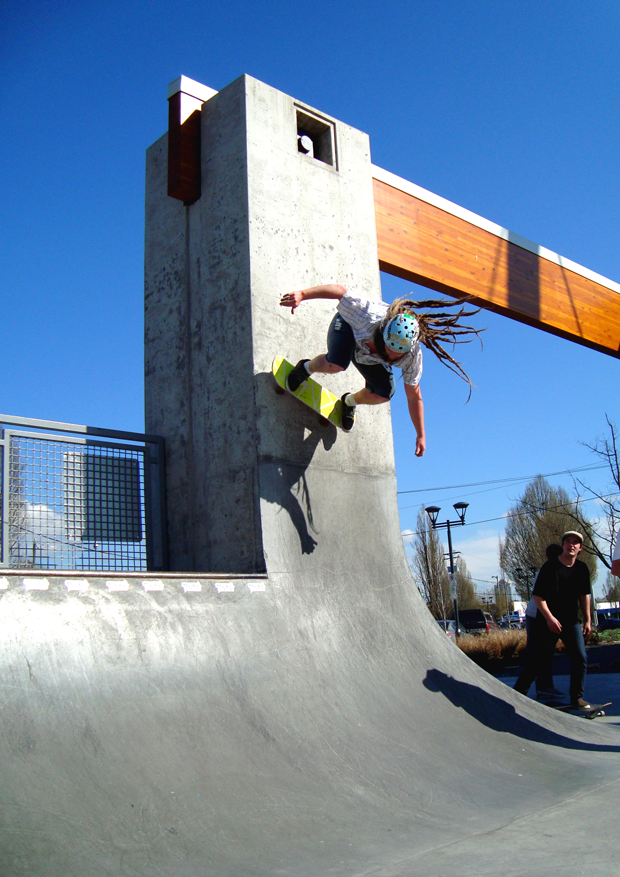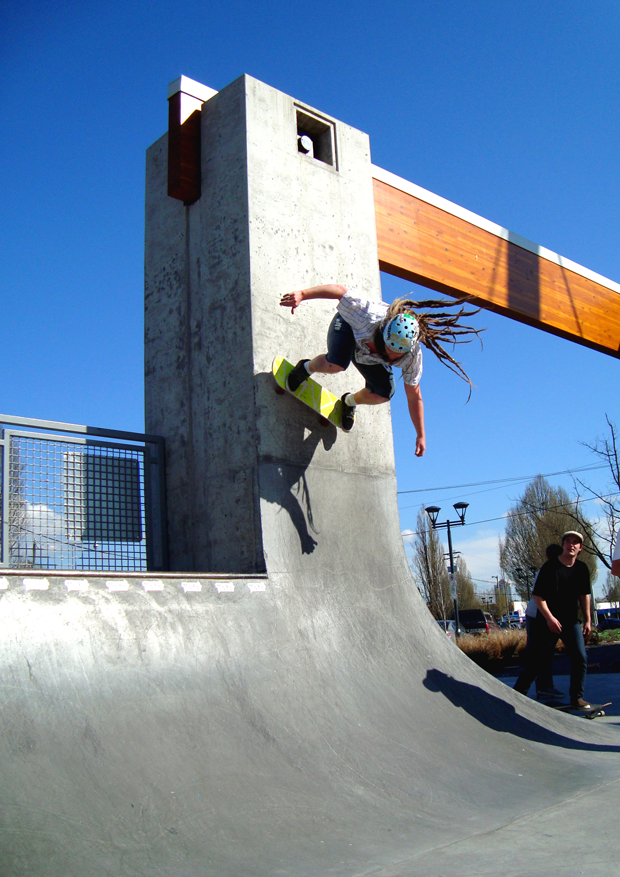 Left with an abundance of prizes after this summer's fiasco of competitions I decided to have a BBQ and Best Trick Jam at Chuck Bailey last night. There must have been over 200 people present when you counted all the kids in the Youth Lounge and half of them kept coming outside to bug me for free stuff. It was chaotic and a couple times throughout the night I almost couldn't handle it and was ready to pack up and run. I had a ton of pants, shoes, helmets and shirts to give away along with some bike gear and skateboards. The park was packed, with all kinds of people, young to old, black to white, skaters to bikers and of course the one and only hardcore scooter kid Damon Morgan. Damon's been bugging me forever to run some sort of event for scooters so I told him I would add them in to this one. Of course, he was the only one there, so I told him that I would hook him up with some prizes if he could stick the hardest trick he knew how to do over the hip. He said it was a double whip and he started going for it. All the locals actually stopped to watch him so he was in full spotlight. Unfortunately on the second try he crashed super hard going full stomach off the bars and full body slam on the ground. Classic! He was done…I hooked him up anyway, poor kid.
The rest of the time we just rocked out to tunes on my CD Player and everyone just rode the park as I handed out prizes. I held a couple Best Tricks for the bikes in the Bowl, and a few different Best Tricks  for the skaters for some decks. Calvin Dignard, Ryan Barron, Dominic Devries and Mathew McCauley were taking lots of prizes along with Adam Lewis and some of the other shorty's.
It was a good event and pretty much every person that was there riding got a prize, and left with a full stomach too.
All in all, a successful event.
Next one at Chuck – October 29th
Hippie Mike's Halloween Jam
wear your costumes, rip the park, win candy!!
See ya there