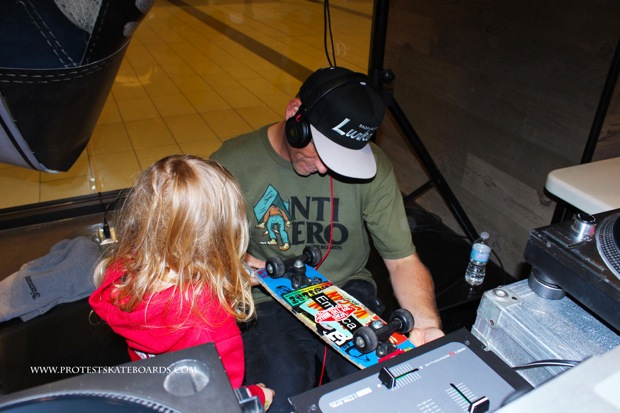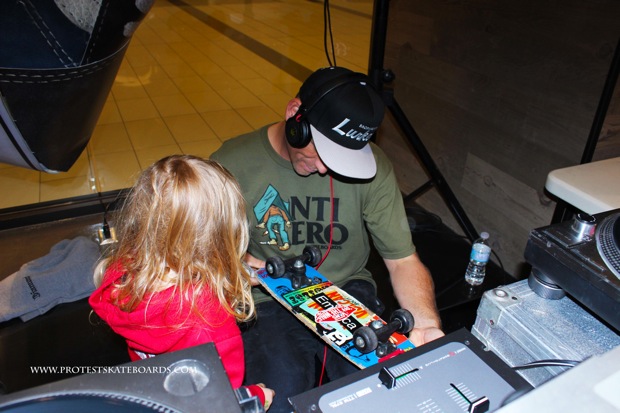 Vans opens a retail store in the newly renovated and expanded Guildford Mall in Surrey, BC. The store has been open for a little bit but finally celebrated it Grand Opening last night. With the legendary John Cardiel spinning reggae vibes on the turntables and Greg Galinsky doing paint pen art on hats it was a nonstop party for 3 hours straight. And in amongst it all people could get free gear like backpacks, sunglasses and cupcakes. The only thing missing was a skateboard demo but little Kaelen Faux took care of that one ripping back and forth in the store on his mini board and trying to bust out ollies for Cardiel.
Surrey is blessed to have the original Authentic shoe brand supporting the city and we are welcoming them with open arms. The skateboard industry is finally recognizing our city as a serious point on the world map.
It was a great event – same thing happens today 2-5pm at the Granville location. Get there…
Thanks for the love guys – Vans for life!