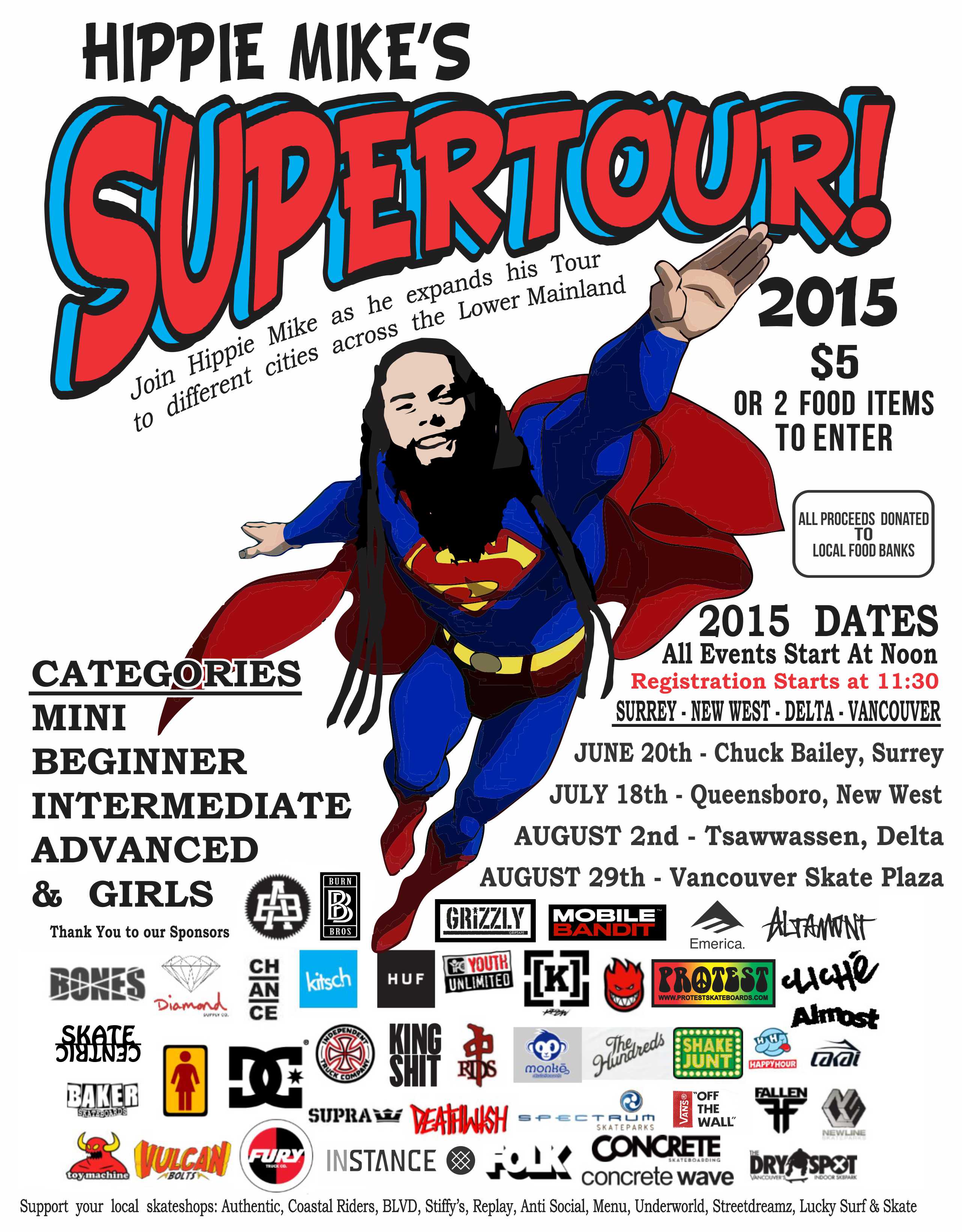 Hippie Mike's Super Tour is back for the second year and the dates are set along with the 4 locations being locked down. This year is going to be amazing as Mike is preparing to hold contests at 4 of the best made skate parks in the Lower Mainland / Fraser Valley.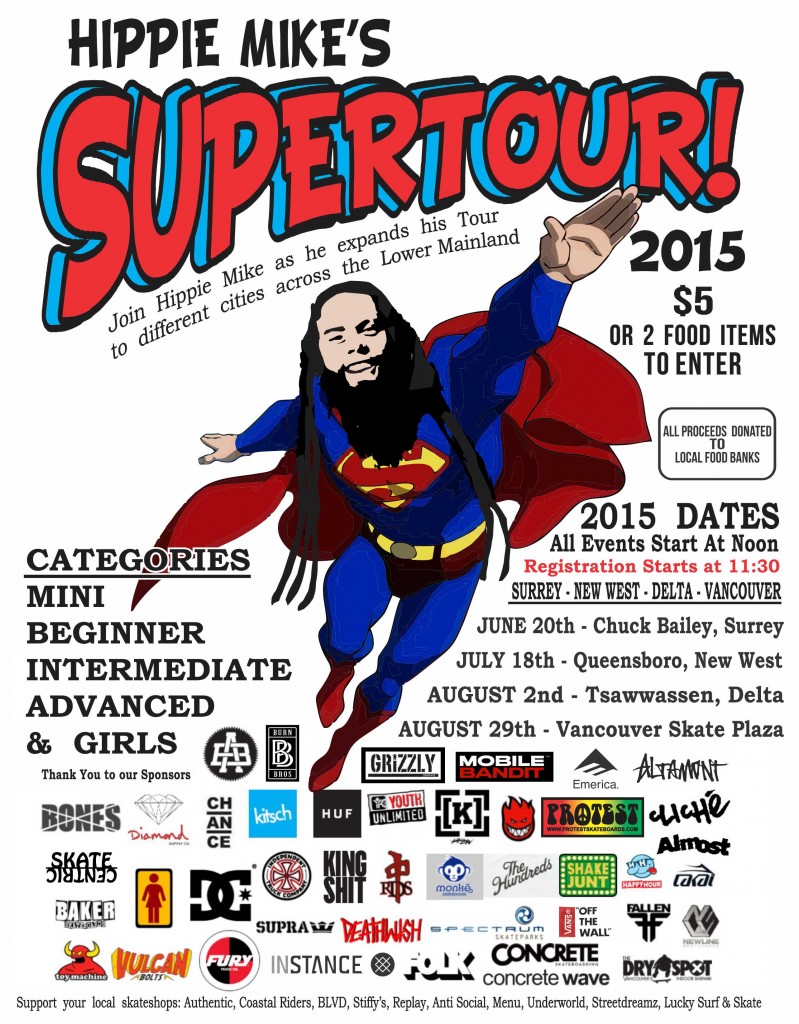 Starting off near the skytrain route at Chuck Bailey Skate Park in Surrey you know the hype is going to be big and the tricks are gonna get wild; heading over to Queensboro Park in New Westminster the creative lines are going to flowing in every direction; joining into The Tsawwassen Sun Festival next to get busy at one of the most sunniest and funnest places Tsawwassen Skate Park in South Delta you know the lines will be awesome as it is one of the best contest parks of all time; and then finishing it off back on the skytrain route downtown Vancouver at the Vancouver Skate Plaza. This place hasn't seen a contest like the one Mike is going to bring in a long long time.
With the help of all the sponsors, and of course Mike's trusty sidekick DJ Cuz-O this year is going to be a great one for Hippie Mike's Super Tour, it's going to help grow the skate community by bringing more kids together and once again branch out to different cities to help build a stronger bond between the skate community and regular old society.
Get your food donations ready, learn some fresh lines, and show with a smile at all 4 of these amazing events
June 20th – Chuck Bailey Skate Park in Surrey
July 18th – Queensboro All Wheels Park in New Westminster
August 2nd (Sunday) – Tsawwassen Skate Park in South Delta
August 29th – Vancouver Skate Plaza in Vancouver