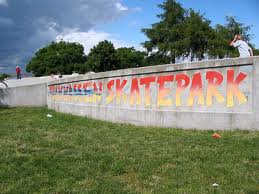 Alright this Sunday is the annual Skateboard Contest at Tsawwassen as part of the Tsawwassen Sun Festival. Hosted by young Michael Ray it's always a good show. Great music, great people and a super friendly atmosphere. And we're pretty guaranteed it will be sunny.
Tsawwassen is one of my Top 5 favorite parks to shred at, definitely my number one for street styles. I've done my share of flip tricks and manuals at that place. I skated there so much when it was first built that even Craig Williams thought I lived in Tsawwassen.
Nope, Surrey all the way fellas, and we'll be there on Sunday to represent. It's great to see all these young locals keepin' the standards high at that park – Cole and Luke Thodus, Dima, Ryan Lapore, Andrew Classon, Mick Bey, Shadd Trepp, Michael Ray and so many more.
Team Protest will be there for sure to rip it up with you guys.
Who knows, maybe Cisco can win some more money…
Check out the vid from last year
[vimeo id="27670689″ width="620″ height="360″]
For more info about the Sun Festival click here.