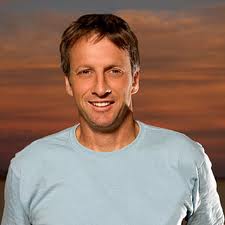 I heard the rumours the other day, and now it's confirmed – Tony Hawk and the Birdhouse Team will be arriving in town at the end of July and shredding Hastings Park. I remember one time Tony Hawk came to Hastings when I was there, it was back in 2001 or 2002 and he came up with the Tony Hawk Tour Bus. That was a sick day of skating, lots of awesome tricks went down. I remember getting my shirt signed by Tony and when I told him to write "Ravers Rule" he just laughed and asked me if I actually watched the video Ravers (The original Birdhouse Video from 1993). I told him it was one of my favorites.
Now over a decade later, this amazing man we refer to as a legendary skateboarder is coming back for more. Hastings, be forewarned.
The Hawk will be soaring through July 28th.
Other names included on the Tour – Aaron "Jaws" Homoki, Willy Santos, Kevin Staab, Clint Walker, Clive Dixon, David Loy, Shaun Gregoire, Shawn Hale and Michael Davis.