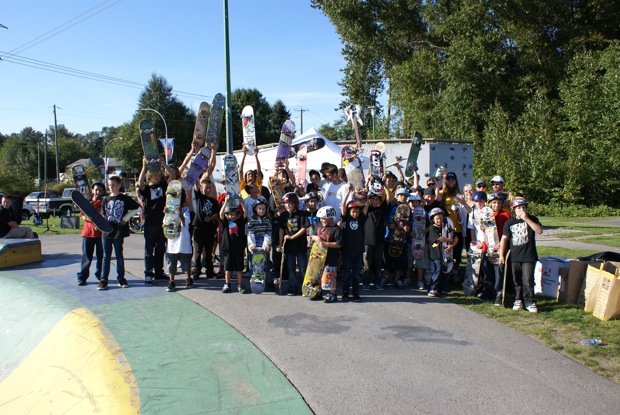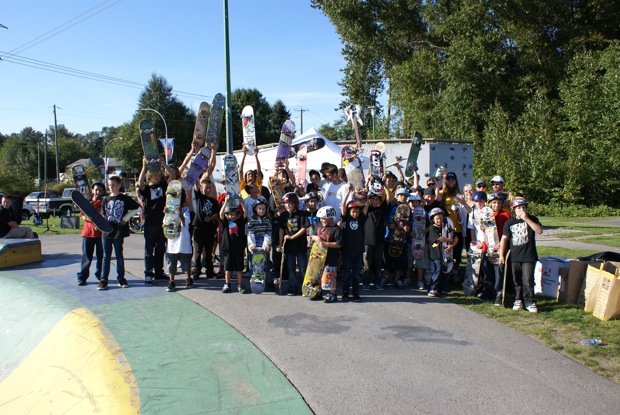 10 years is a long time to dedicate to one venture but every year it just kept on growing and growing. Ironically, when Hippie Mike's Tour de Surrey first began there was only 5 sponsors and close to 100 people showing up to compete all the time. I started the event because I saw a lot of skate talent in Surrey but not enough recognition from the industry, and now we are completely spoiled with so much action. The longer it ran, the more options kids started getting each weekend for contests across the lower mainland that they could go to instead. Our number of competitors decreased a bit, but the amount of sponsors went up and up and up. The cool part is that after 10 full seasons and over 50 contests I am stoked to see a huge chunk of that original crowd still showing up every time. It brings tears to eyes to think that this Saturday marks the final Hippie Mike's Tour de Surrey contest of all time but these tears are what make me who I am, some are from sadness and some are from joy.
There have been so many amazing relationships that were created through this series of events and so many little kids that I watched grow into men and still love to skateboard, some of them are even professional skateboarders now. I don't regret anything about starting this event and I am super stoked that I made it last 10 years. I couldn't have done it without the help of all my sponsors and I wouldn't have done it if it weren't for all the kids that loved it. It really is all for you guys.
Next year I will begin a whole new series called Hippie Mike's Super Tour and it will reach out to multiple cities instead of just Surrey so that even more kids can experience this revolution. But until then, this is the end.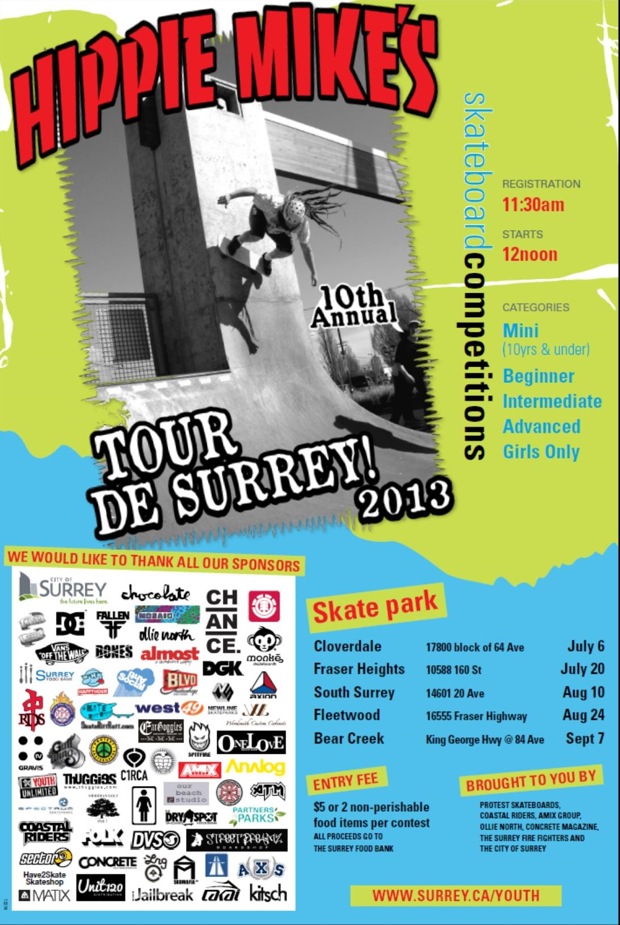 Please join me and the rest of the skaters in Surrey this Saturday as we end an era…
The final Grand Finale of Hippie Mike's Tour de Surrey 
Saturday, September 7th, 2013
Bear Creek Park – King George Blvd & 84th Ave
Starts at noon – goes all day…
everyone welcome