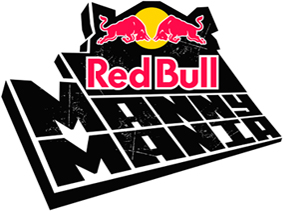 Looks like another opportunity for all you skater kids to get your names out there, and win an awesome trip to New York. The qualifiers are happening all across Canada which is great. Check out the schedule and see if your local community is gettin' hit up.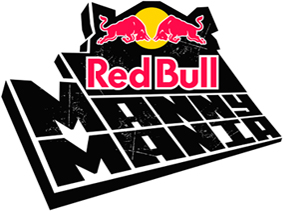 For all the Lower Mainlanders, Plaza – June 2nd. Go represent the BC scene and show the rest of the country why The West is the Best…
Wanna skate in the Red Bull Manny Mania in your area? Grab your deck, 'cause here is your chance!
Just show up at the location near you and be ready to throw down your best combo of tricks on two wheels!
Must be 16 years old
If you are under the age of 18, be sure to bring a parent or guardian.
Scroll down for cities and dates but check back for exact locations and times!
YOU CAN TRY TO WIN A TRIP TO NYC IF:

You are a Canadian resident
You are not a professional skateboarder nor have entered a contest at the professional level before.
You haven't had a signature product sold in stores and/or haven't received royalties from a product.
HALIFAX, NS:
Saturday May 19
Registration: TBD
Competition: TBD
Location:  Pro Skates, 6451 Quinpool Road
LONDON, ON:
Thursday May 31
Registration: 5pm
Competition: 6pm
Location: Kiwanis Park
TORONTO, ON:
Friday June 1
Registration: 5pm
Competition: 6pm
Location: Ashbridge's Bay Park
OTTAWA, ON:
Saturday June 2
Registration: 3pm
Competition: 4pm
Location: Legacy Skatepark
VANCOUVER, BC:
Saturday June 2
Registration: 12 Noon
Competition: 1pm
Location: Vancouver Skate Plaza
WINNIPEG, MB:
Thursday June 7
Registration: 5:30pm
Competition: 6:30pm
Location: Edge Skate Park – 333 King St
MONTREAL, QC:
Saturday June 9
Registration: TBD
Competition: TBD
Location: Le Taz Skate Park
TROIS-RIVIERES, QC:
Saturday June 16
Registration: TBD
Competition: TBD
Location: Perigny, Quebec Pace Ste-Foy 2450 Boul. Laurier
EDMONTON, AB:
Friday June 22
Registration: 5:30pm
Competition: 6:30pm
Location: West 49 Skate Park – West Edmonton Mall
QUEBEC, QC:
Saturday June 23
Registration: TBD
Competition: TBD
Location: DLX, 2480, Chemin Sainte-Foy
CALGARY, AB:
Saturday June 23
Registration: 7pm
Competition: 8pm
Location: Red Bull Warehouse – 701 30th St NE
NATIONAL FINAL: OTTAWA, ON:
CANADA DAY – Sunday July 1
Registration: TBD
Competition: TBD
Location: Top of the World, 158 Rideau