[youtube id="h1QAdE5fOT8″ width="620″ height="360″]
Well, summer is creeping up fast on us, and the hype is on already. Lots of kids have been asking about the 9th annual hippie mike's tour de surrey dates and locations so here they are.
The tour de surrey series is a great event for skateboarders of all ages to come out and show their skills, and maybe even take home some prizes. As you can see from the poster, it's quite popular with so many sponsors, which brings a solid crowd out to every event.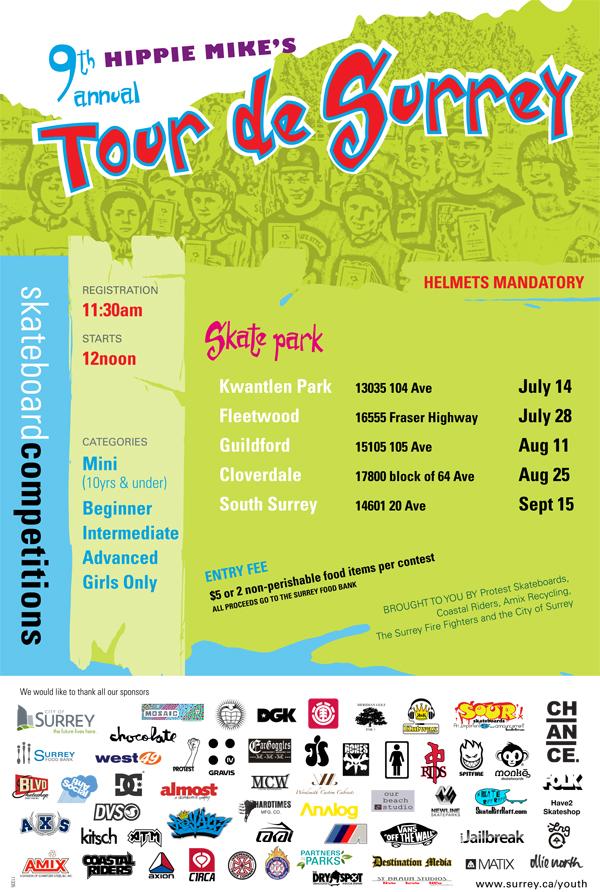 Hosted as a City of Surrey Event, it is well staffed and well managed.
And We raise lots of funds and food each year for the Surrey Food Bank.
Check out this clip from "The Express" on Shaw TV from last summer showcasing some of the kids at the Cloverdale Skate Park during one of the contests. The story is introduced at 1min 35seconds in.
Can't wait to see what you guys have in store for this year.