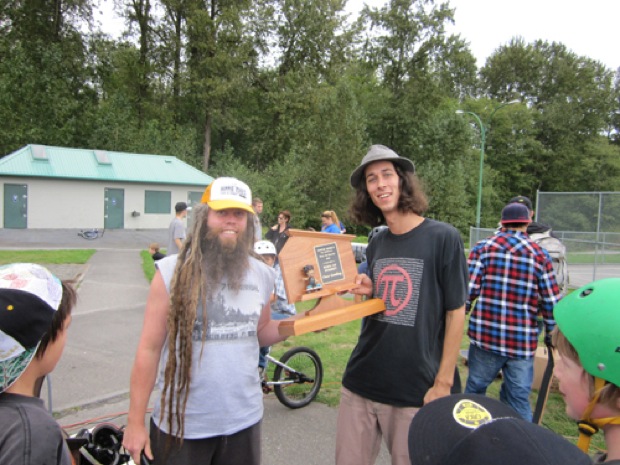 It was around the end of 1999 when this shrimpy little skinny 14 year old kid started trying to talk to me all the time at Confederation Skate Park in Burnaby. Maya Credico introduced us because she always hung out with me and Carrie and knew the kid from school and the park. She told me his name was Cisco, and I was like, "Hey, what's up Siskel?" He tried to correct me but it was said on purpose so that wasn't happening. Cisco was one of those kids that just went for it all the time and tried to learn whatever tricks he was seeing in the videos. I remember him bouncing switch kickflips and frontside flips over the elbow hip at the park and it would baffle me how he would commit to them, but I still wasn't all that nice to the little guy. Then one day, Gene Siskel died and when I was at the park I looked over at Cisco and said, "Well, I guess I can't call you Siskel anymore…" and he said, "I guess not…" and somehow, that started this awesome friendship that we still have today.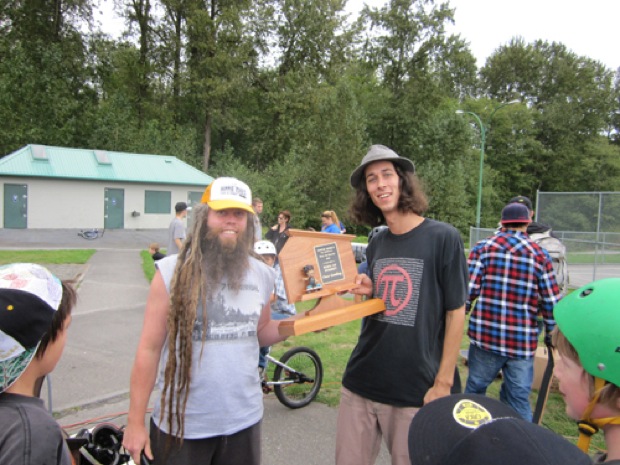 Cisco Gooding grew up mentoring me and Jeff Cole, Jon Irvine, Steve Burden and a few others that were in our clique. But the whole time he would be learning from us, he was teaching us too. Cisco was always good at skateboarding and as he grew, to become 6′ 4" out of nowhere one day, his style arrived and his tricks got even better. We skated together every day for the rest of the years I lived in North Burnaby, and the large gap in age meant nothing to either of us. When Carrie and I moved to Surrey, Cisco would continue to come skate with us almost every night at Bear Creek Park and would stay over most weekends. He was a great kid.
Cisco has definitely grown into a man of his own opinions since those days and we are still very close friends and Cisco will always be one of my favourite people to skateboard with, or to just hang out with. I am proud of how far he has taken his career in studying Physics, being a T/A, earning his PHD, and living for free on paid scholarships to many Universities such as Langara, Simon Fraser and UBC. I know that I had a big influence on Cisco as he grew through his teenage years, and he has also influenced me and the others of our group of friends to be who we are today.
Happy 28th Birthday to Cisco Gooding, we all love you budd!