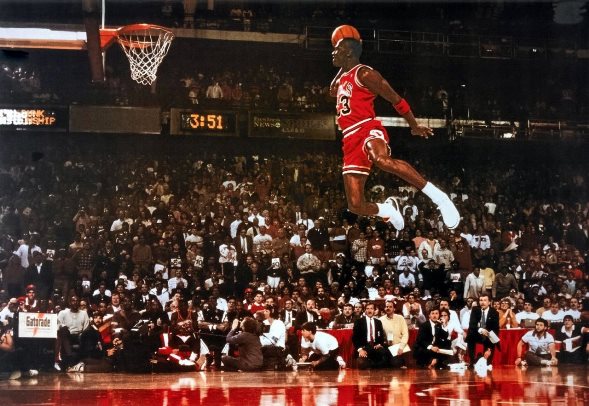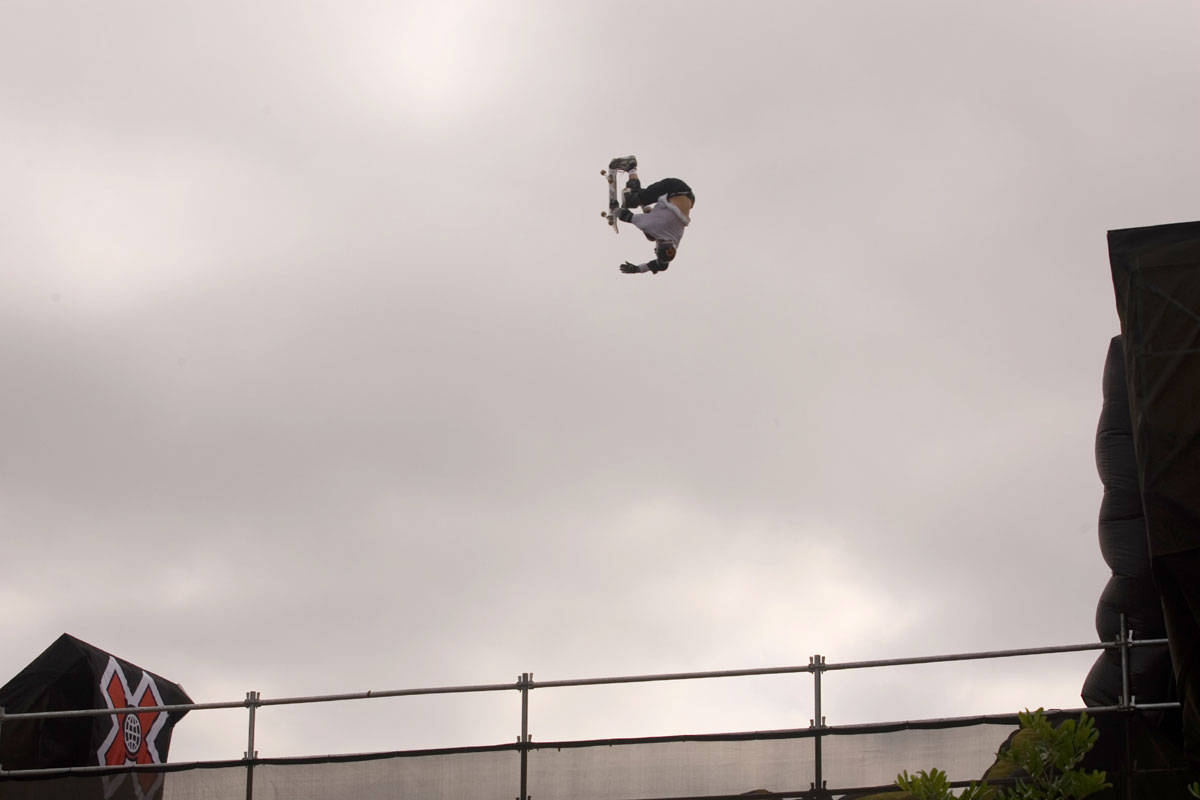 Known simply to the world as "M.J.", Michael Jordan may have been the most influential sports player of all time. Growing up with a dream to play baseball professionally in the MLB, M.J. Worked hard when it came to sports. He also shot hoops quite a bit and was extremely talented at basketball. Michael Jordan was drafted into the NBA after proving himself to be amazing with North Carolina University and he proceeded to change the game. M.J. Was one the first players that taught the world how to fly, he could literally leap into the air and hang there for a long period of time, manoeuvring the basketball from hand to hand until he would finally have the opportunity to get it past his defenders. They had to invent the Air Jordan's just to prepare for the next generation of players. This man could shoot, he could dunk, he was one of the best defenders the game ever saw, and he was the all-time go-to guy in any clutch situation. NBA TV and Ahmad Rashad interview Michael Jordan as he turns 50 years old, and reminisce about the good times and all the bad, and really get down to the nitty gritty about how Jordan feels about the way his life went.
Watch this interview and wonder what would have been different if Michael Jordan had never played basketball. It would be the same question to us if Rodney Mullen, Tony Hawk, Mark Gonzales, Danny Way, Pat Duffy, Duane Peters, Chad Muska, Tom Penny or Ryan Sheckler never picked up a skateboard. These guys were all natural sports players that ended up concentrating their energy to the one they loved and changing the world around them. Where would Tiger Woods be if he never picked up a golf club? Chances are still being amazing at whatever else he chose to adventure in. Some people are just natural born innovators…
Every day I think about where skateboarding would have ended up if certain people had never been in the industry –
Without Rodney Mullen, would skateboards look like they do today? Would we be skating street or would the pools have been the only real skateboarding surface? Or would there even be skateboarding today?
Without Danny Way, would we have these Big Air Jumps that all the vert skaters are flying over fearlessly doing backflips and 720's?
Without Pat Duffy, when would people have started to skate tech tricks on all these huge rails out there?
Without Ryan Sheckler, would we believe that a 12/13 year old could beat out he entire pro category in large competition?
And without Tony Hawk, would the world recognize and support skateboarding as much as they do right now?
The answer to most of these questions is no. Everyone brings a different style to their sport, or hobby. Each person makes a difference in the world. But we need to feel blessed when the true world changers enter the correct lifestyle, and stick with it. But they can't always do it on their own, so please show them the support they deserve. You never know who the next legend is gonna be when it's their first day.