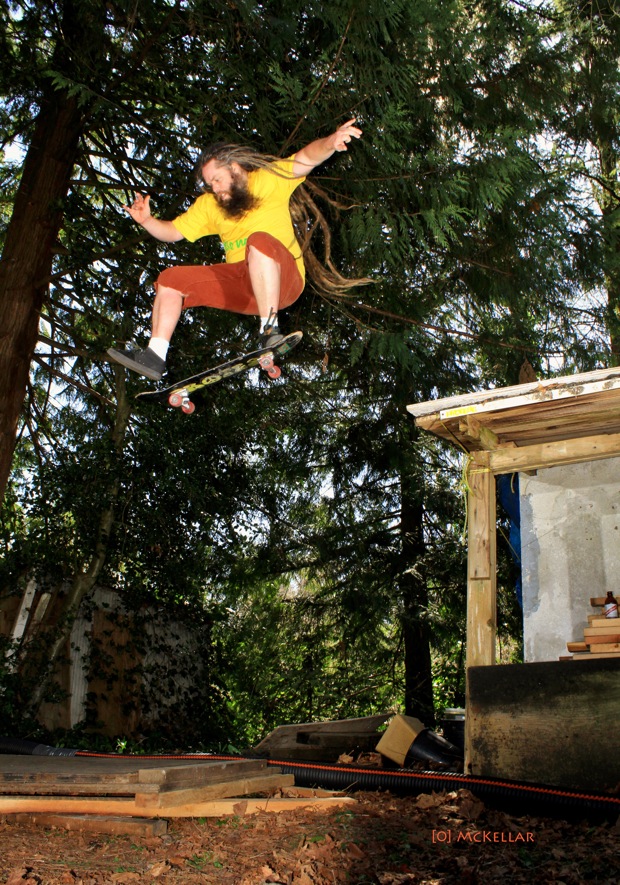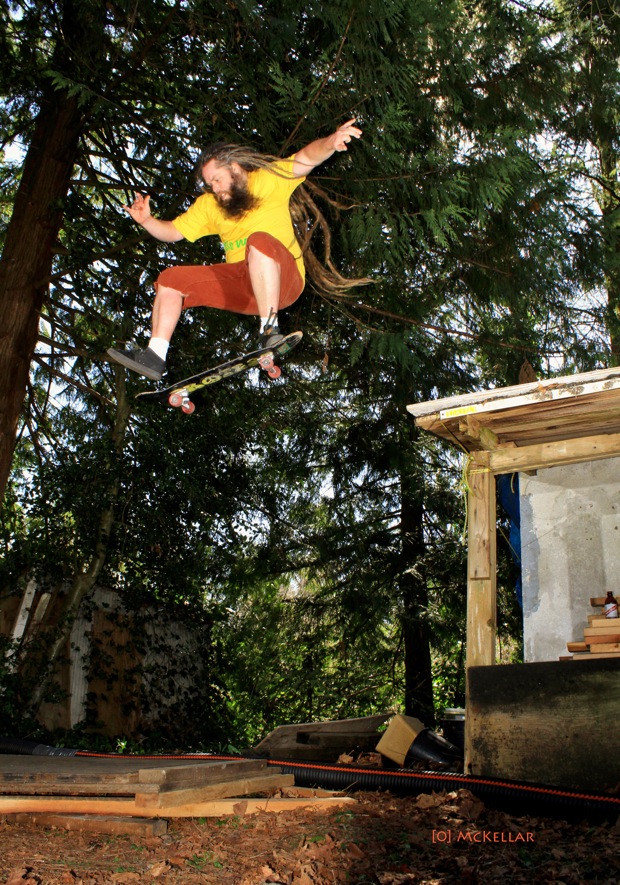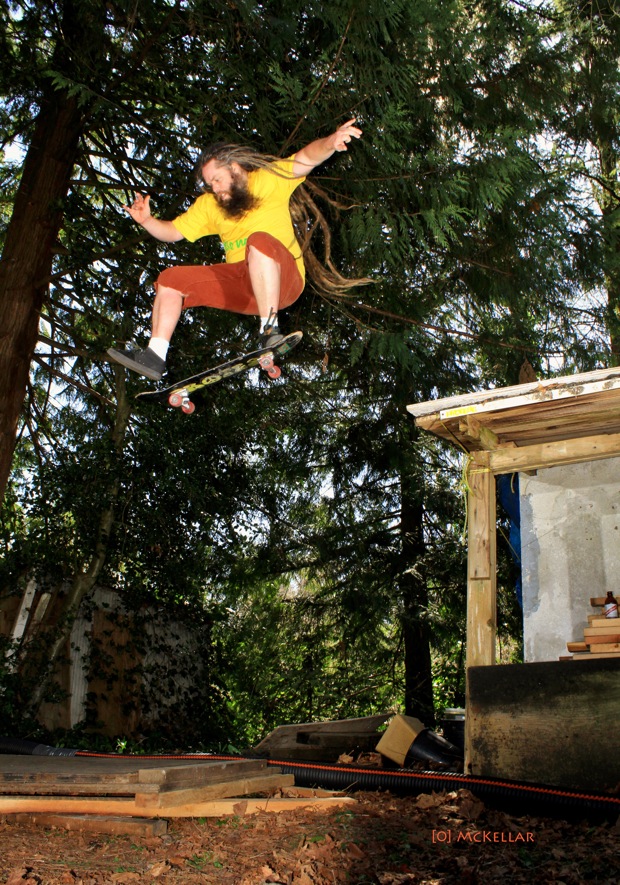 Vulcan Bolts is a new hardware company created by Dennis Regan who also runs www.RollingBonesPodCast.com Dennis decided to start this new bolt company and chose Protest Skateboards owner Hippie Mike to be the first Team Rider. Maybe he figured a 200lb hippie would be a good way to test the strength of the bolts…
Here's what Dennis had to say about it –
"In the winter of 2013, there came the idea, 'Start a bolt company!'.
I was sitting in Las Vegas and the idea came to me over dinner. After much liquor, a hangover, and losing a bunch of money, it was a go.
The premise behind the company is to provide the best bolts, bearings, and clothes that we can make.
It officially started in July with the launch of Vulcan Bolts. Forged Hardware available in both allen and philips.
I wanted to have a team of dedicated skaters. Not dedicated to their skateboarding, but dedicated TO skateboarding. That is why the first person I wanted on the team is Hippie Mike.
Mike has been promoting skateboarding in Surrey, BC for 10 years with his own creation, Hippie Mike's Tour de Surrey. This is a series of contests based in skateparks in the city of Surrey, BC. Every kid is invited to skate and walks away with something. You enter, you win a prize. His goal is to share the joy that he has experienced through skateboarding over the years with every skater. He started his own skateboard company ( Protest Skateboards ) to sponsor young kids that had talent and passion for skating. He does everything possible to encourage his riders to push themselves and supports them in every way.
His own skateboarding comes from the soul. He does the tricks that he loves. In 10 years from now he will still be pulling body varial nose blunts because it makes him smile. Not because it was on the cover of a magazine.
Vulcan Bolts is proud to have the Hippie Mike ride Vulcan Bolts." 
Check out the site