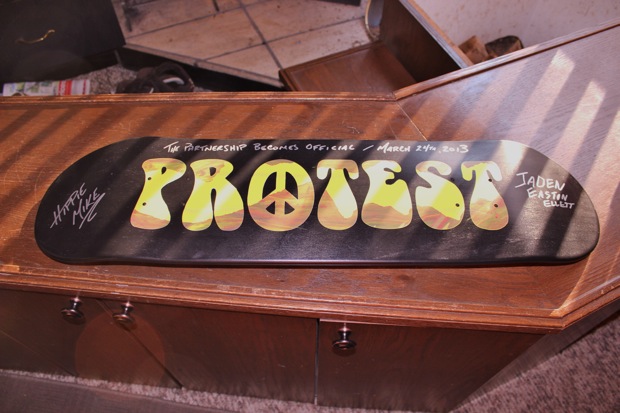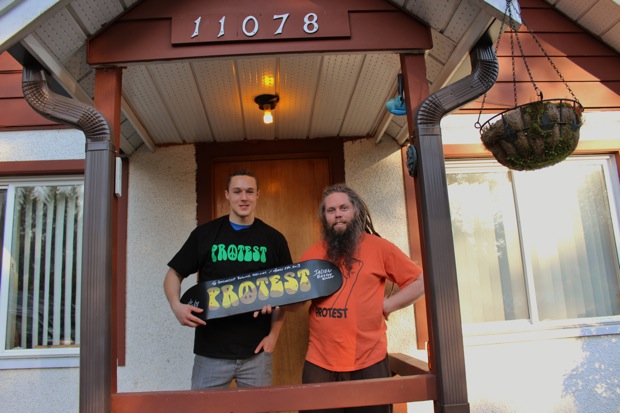 10 years ago I met Jaden Easton-Ellett as he was barely 9 years old and had just started skateboarding. He came to one of my Skateboard Camps at the Cloverdale Skate Park in Surrey. Just another tall, skinny kid covered head to toe in skate pads and a helmet, it might have even been a bike helmet. But right away in that set of lessons I recognized some things about Jaden. He had a natural ability to learn and adapt quickly, and he was somewhat fearless, or clueless to danger, whichever one it was. Jaden learned a lot in that camp and he was signed up in another one a couple weeks later. I figured I was going to see a lot of him and I thought that was cool.
Jaden started coming to almost every camp or lesson I had scheduled for Cloverdale and I was always teaching him so many tricks. Since each lesson begins the same by teaching all the basics to a bunch of newcomers, I would just send Jaden off on his own and watch what he was trying. Then later I'd go over and give him some stuff to try that related to his interests. He was learning fast and his creative side was showing. This went on for years, and Jaden would sign up for tons of lessons and camps and come out to all the Hippie Mike's Tour de Surrey Contests and it just evolved into a really awesome relationship between us. When he turned 14 he was super sad because he wasn't going to be able to come to the lessons anymore since the age category maxed out at 13. So I hired him as a Volunteer and he began to help out at the lessons. He was good at it too, so the next year we started paying him when we could until eventually he took over teaching the camps as the main instructor. 
Jaden always showed a good sense of responsibility and had a lot of self-motivational drive inside him. Then one day he told me that he designs websites and would like to set one up for Protest. So we did – that was in a about 2010. As Jaden's knowledge with internet and website management was growing, he was learning about how the website could actually begin to produce income. So last year we decided to take our friendship to a whole new level and work together to help make Protest Skateboards Website a place where the skateboard world can stay connected with what's happening in the Lower Mainland and we made some changes. Jaden became a partner in the business, and invested some funds into it, but wasn't legally old enough to sign on as a full partner, until now.
I'd like to congratulate Jaden Easton-Ellett on his 19th birthday on all of his accomplishments and officially welcome him on as my full Business Partner to Protest Skateboards. 
To many more years of great friendship and success…
A Toast