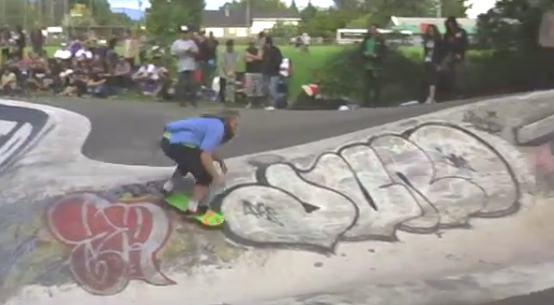 As the snow starts falling today and the rain has been nonstop for over a month we are all in need of some good summer love. Since it's a long while away it's great to have a video like this come out and get us exited for what we got too experience this year. One of my favourite days of the year every year is Canada Day – July 1st. Hundreds of amazing people gather every year on this day and skate Seylynn Bowl for the kickoff of the annual Bowl Series and just hang out.
Steve Denham, Jonny B., Steve Lange, Cuz, Mike Strato, Andy Anderson, Adam Hopkins, Hippo, Bushman, Eve, Dave Boyce, myself (Hippie Mike), and so many more who you are pretty much guaranteed to see every single year. It's a great time and a great party and tons of awesome skating is sure to go down.
Here's a Rolling Podcast Video recap of 2012 Seylynn Bowl Series. Late as always, but this year, I'd have to say Perfect Timing!!
Enjoy