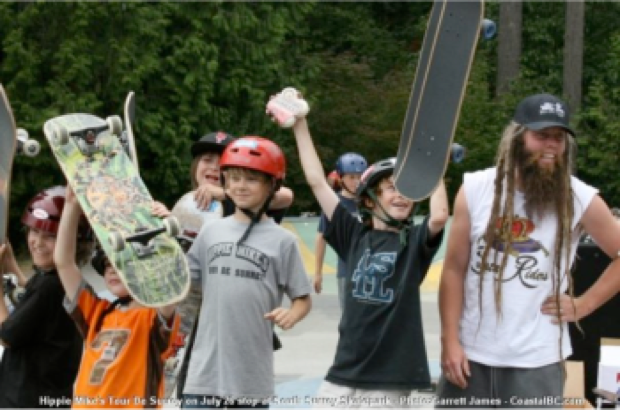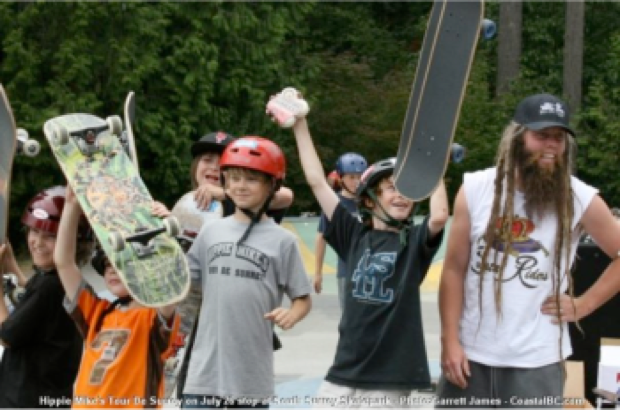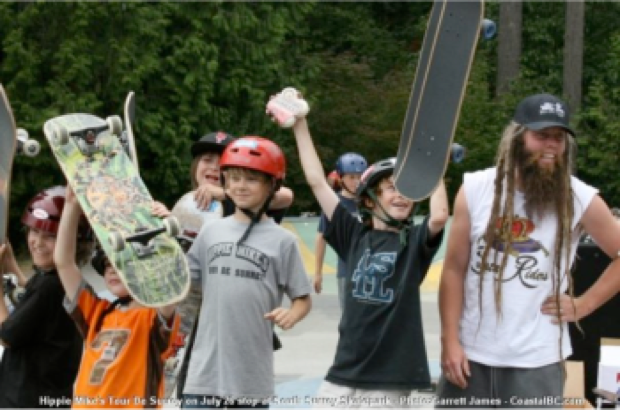 It amazes me in so many ways the relationship I have built with this kid over the years, and it baffles me that it has now been almost 10 years that I have known Andy Anderson and he is just turning 17 today. I still remember having his big sister Alex Anderson in one of the first skateboard camps I ever taught for the City of Surrey at the South Surrey/White Rock Skate Park and their Mom coming over and asking if it would be possible to let her younger son into the next camp. She said he was only 7 (the minimum age was 9) but assured me that he was already experienced on a skateboard and wouldn't slow down the class. I allowed it of course. Every kid deserves a chance to learn.
Little did I expect, this little tiny kid shows up fully padded and just starts riding through the bowl and launching out the end. Not only did 7 year old Andy Anderson not slow down the class, but he was instantly pushing the older kids to step it up. This kid was a natural and I took the opportunity to mold him into an awesome little skater-kid. Andy picked up everything so quick and I would just show him a trick and tell him how to do it and he would stick it no problem. This relationship continued like this for years and Andy started getting really good. He began coming out to my Hippie Mike's Tour de Surrey Contests at age 8 and was blowing minds. He started winning in Beginner right away and it sparked an extra stoke in the young skateboard master.
I treated Andy like he was my own kid and every chance we had to skate together I would make the most of it and push him to go bigger and get better. Now at age 17 years old, Andy has made a serious name for himself in the local skateboard world. He's won more than his fair share of prizes, trophies and cash, and he is just at the beginning still. Having Andy Anderson on the Protest Skateboards Team was like a dream brought to reality for both of us and I am so proud of him every day. He is so good at skateboarding in every aspect and it separates him from every other skater I know – he can destroy transition of any shape or size and always gets a crowd stoked; he has no fear in the streets launching huge gaps, grinding nasty handrails, and utilizing any obstacle he sees skateable; and he even proved himself to be an amazing Freestyle Skater last year and got put on a Demo Team consisting of him, Ryan Brynelson and Kevin Harris – it's unreal. And what I love about Andy the most is that he is not a follower, and he doesn't care what the rest of the population is doing, he does what he believes in and lives his life his way, like a real man. Andy skates his old school style decks wherever he skates, and however he skates, and he rocks a helmet whenever riding on his 4 wheels. Most kids would bow down to the peer pressure to take that helmet off by now, especially when out street skating with the big boys, but Andy says Fuck That and does what he believes in, without giving two shits about how he's judged. Let his skating defend him, and it's definitely hard to argue that when you sit and watch him.
When I was young I was very much the same in the stubborn way of living life my way and making the world change to accept me, instead of me changing to be accepted by the world. That is the sign of a true man and there aren't that many of them out there.
10 years later, and many more to come, I believe that Andy Anderson and Hippie Mike will be friends and teammates forever, one way or another. I love this kid like I love my son, and in a way he is my son as a skater. Praise him, respect him, understand him, and believe in him – he will be a legend to many.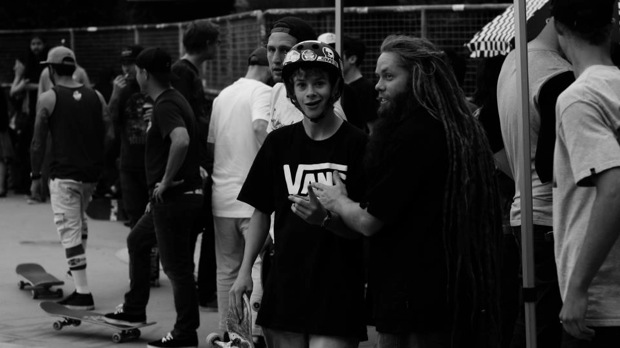 Proudly riding for Protest Skateboards, Skull Skates, Monke Hardware, Kilian Clothing & Vans, expect to see a lot more of this kid – 
Happy 17th Birthday Andy Anderson!
Check out this flashback from last September as I featured Andy in the 3rd episode of Glory Daze with Hippie Mike
http://www.protestskateboards.com/hippie-mikes-messed-up-mind/glory-daze-episode-3-andy-anderson-its-good-to-be-king/