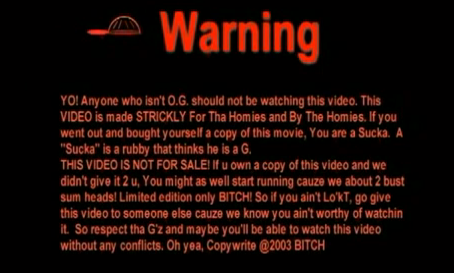 I remember when North Delta Skate Park was first built in the early 2000's, it was the new revolution of style that New Line was putting out at the time with that back and forth style where you just straight up practice your tricks instead of flowing so much throughout the whole park in lines. They had just built Port Moody before that and it had that sick bump to ledge/bump to rail that everyone was stoked on, but it was a big bump to a long small ledge and rail. So when they built ND they changed it up to have a higher ledge and rail that were shorter in length which made it easier to try more technical tricks. I swear this park revolutionized the street skating that we now live to believe is regular everyday life. When the Decenzo brothers, John Hanlon, Magnus and Lil' Devin started hitting this park every day things changed fast and these young bucks started progressing to a crazy level of talent that hadn't been seen from kids their age in a while.
Scotty Tyson was on that boat and a guy that most of you might not know was Craig Stewart. These two were all about trick in trick out shit and stepped the game up hard. When the park was fresh it was back when Substance Skate Shop was around in Newton, Surrey and I was the Team Manager. Coastal Riders had also just opened and both shop teams were stacked with raw young talent. We all hung out together and pumped each other up to skate harder and better. These were the sickest times for the Surrey and Delta collab, and we all localized ND Park every day.
There was a dude that was there what seemed like 24/7 named Orion Vincent and he just loved to film. Orion had a sick camera with a death lens and was not afraid to get in there with it. He filmed day and night and looked up to all us rippers big time, but it was Orion that was pushing all of us to push our own limits. One thing that makes a skater better at skating is having someone around that dedicates their life to filming them. It helps to learn how to work under pressure and you get to see yourself on video all the time which creates a better sense of style in skateboarders. Orion filmed hard every day and created a sick video that showcased the true raw talents of all the guys that were considered the true ND Loc's at the time and he simply named it Loc't.
This video was awesome, and there were so many people in it – myself Hippie Mike, Drew Boyle, Jay Mykyte, Surrey Stu, Scotty Tyson, John Hanlon, Magnus Hanson, Lil' Devin, Craig Stewart, Adam Field, Dustin Montie, Scott Decenzo, Ryan Decenzo and tons more. The best part of the vid might be the day in the life with Ryan Decenzo when he just got his driver's license and could barely see over the steering wheel, but he still goes out and annihilates everything in site. Orion pushed us all to be great skaters, but he also brought us all together as even closer friends.
This video showcases the serious old school talent of ND, Surrey & Langley locals and proves that it doesn't matter where you live, what park you skate at or what shop you ride for, we can all get along together, support each other and unite as one – Skateboard for life!
Check it out
Lok't
Lokt – Part 1 of 2
Lokt – Part 2 of 2