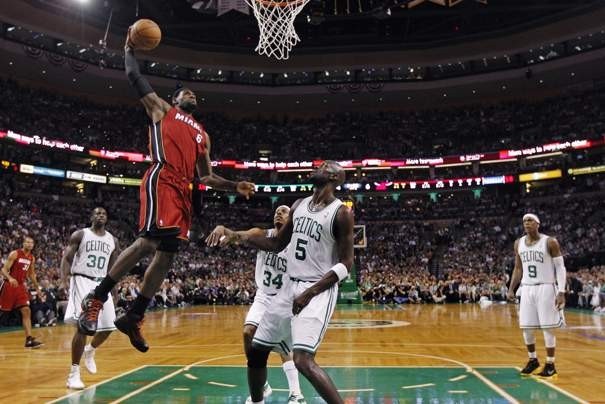 Well, it happened. The Miami Heat have eliminated the Boston Celtics in a tight Game 7 match up. Lebron James, Dwyane Wade, Chris Bosh – you're on your way back to the NBA Finals for the 2nd consecutive year. Last year they were blown out by the Dallas Mavericks in 4 games.
"The Big 3" is such an overrated nametag. They came together to prove that they were the best combination of all time, and still have yet to do so. But they did beat Boston, which was no easy task.
It was a tough series for me to watch because I don't really like either of these 2 teams. But it was my hope that Miami would pull through and win the series just so I can watch the OKC Thunder take them down in the Finals. I said at the beginning of the season that either LA Clippers or Oklahoma City Thunder were gonna be champions this year.
Lebron played one hell of a series, scoring no less than 29 points per game, and playing the full 48 minutes in almost every match. Kevin Durant, it's time to show "King Choke" and his Merry Men who the real man is…
Tuesday, 6pm Pacific Time, it begins.