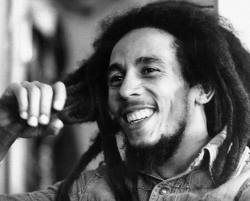 [youtube id="zaGUr6wzyT8″ width="620″ height="360″]
Don't worry…. a saying that we all use every day. Life is always going sideways out of nowhere and you just got to stay thinking positive that it will all work out later, and not get trapped in the worry.
I've been having a rough time these past 5 or 6 months and everything has been going wrong. Usually when you see me out there at the parks or in the streets you wouldn't be able to tell though. I hate to worry about life, and survival, and the dangers that are always waiting for us, so I try my best not to. Lost my dad in April, I shut down one of my businesses in June, my camera was stolen in September and I haven't seen my cat for 2 weeks… You see me happy and you see me smiling and having a good time, but inside I haven't been happy for months. But I look at the positive things that have been happening lately and they keep me smiling, and make me believe that things will turn around and get better. I've been really getting back into skating and been out there filming and being filmed all summer and it feels good. I might be frustrated with how hard I work on setting up so many events for skateboarders in the Lower Mainland, but as soon as I show up the day of and see all those smiling faces, I let it go and just have a good time. You guys all make me happy to be who I am and to know so many amazing people, young and old. You're positive energy and the respect you give me have helped me to make it through these hard times, and life has been starting to work out again. I have more money coming in, I won a couple contests lately, and I've actually been smiling for no reason again.
Life can be tough, and our emotions change constantly. Some days are good days and other are not, but I take it with a grain of salt as they say, and live on. It'll all be okay soon.
I quote Bob Marley from the song Three Little Birds:
"Don't worry about a thing, 'cause every little thing gonna be alright"
Believe it – Love it – Live it