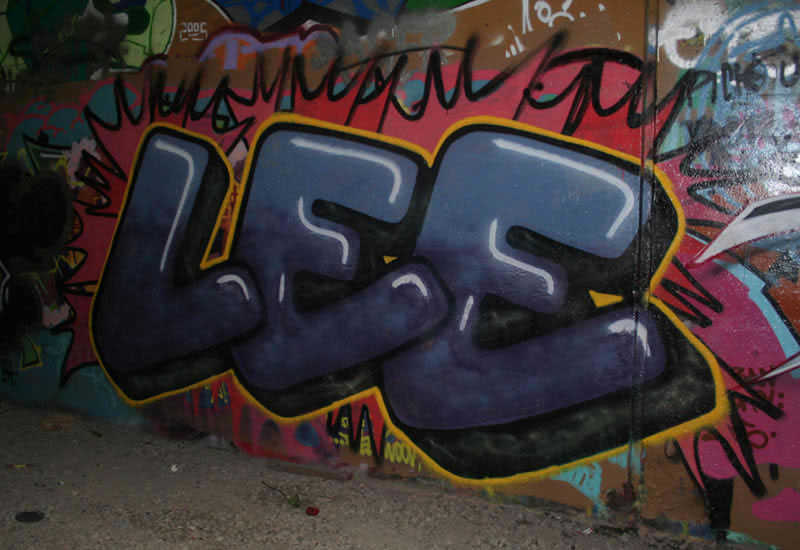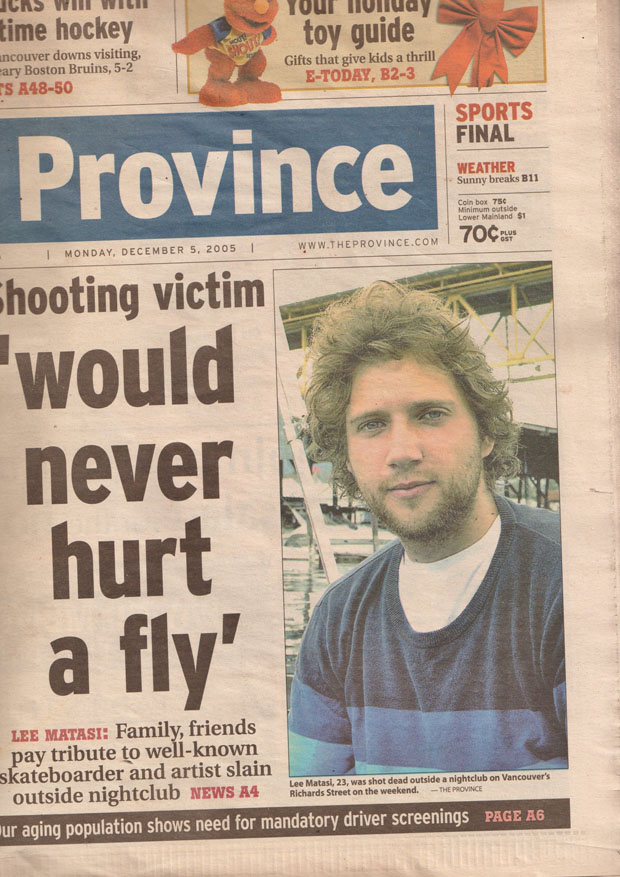 7 painful years ago today – December 3, 2005 – our friend Lee Matasi was shot down in the streets and killed dead for no reason, all because he voiced his opinion to an ignorant idiot who thought it was cool to carry around a deadly weapon and flash it openly.
I still remember the day it happened and how I was arguing with a young teenager at the Cloverdale Youth Centre while I was working about Gangsters and Guns and fighting and shit like that. It's so hard to get across to these kids that what happens in movies and on records in the music is not something to think is cool. Violence is not cool, it's ignorant. Weapons are not cool, there destructive. And murder is definitely not cool, it's the worst thing you could do. Not only do you end someone's life without justice but you cause everyone who loved that person to hate – hate the world, hate the system, hate you. During the time I was having this ridiculous conversation with this ignorant kid, Lee Matasi lost his life…
I didn't know it had happened until Monday when my wife Carrie called me from work crying. Someone had brought in the newspaper and put it in front of her, and there was a picture of Lee with the story of him being shot. I had never cried so uncontrollably in my life up to that point. All I could think of was Why? And How? Why would someone shoot Lee? And how could anybody just shoot someone dead? It changed my whole life. I was already fully against weapons, but this incident made me think twice before stating my opinion about things I didn't agree with to people I didn't know. It took away every last bit of trust I had for anyone any more. And it broke my heart to think about how his family had to suffer.
Lee was a great guy, and I've written lots of articles about him and what he meant to me, and how he helped to change the face of skateboarding in Vancouver. He is a legend. And proof of that was when we all gathered into the Tunnel called Leeside and paid our respects to him only days after he was killed. Hundreds of people, skateboarders, graffiti artists, and anyone else that knew him joined together in a heartbreaking ceremony to remember the man he was. And not one person in that crowd had a dry eye.
It's times like that where I believe in the Death Penalty. When you outright take someone's life away without rhyme or reason and the proof is there, you deserve to die. 16 years of imprisonment without chance of parole was the sentence for one Dennis Robert White, the man that killed our friend. But to me, that's not enough.
I thank Michelle Pezel at Antisocial Skate Shop for all the I Love Lee Matasi gear they have created over the years to help us show our appreciation, and also Momentum Wheels for the I Love Lee Wheels they made. We all miss Lee Matasi every day. The smiles he brought to the skate park, the crazy tricks he would land first try, and that mellow stoned look in his eyes. And every time I skate at Leeside Memorial Park I give him praise. That place has come so far from when Lee originally found it and we began putting skateable objects down there and it's a damn shame that he isn't here to enjoy it. But in spirit he is, and we are with him today and every day.
Rest in Peace Lee Matasi – a hero to so many
you will never be forgotten…