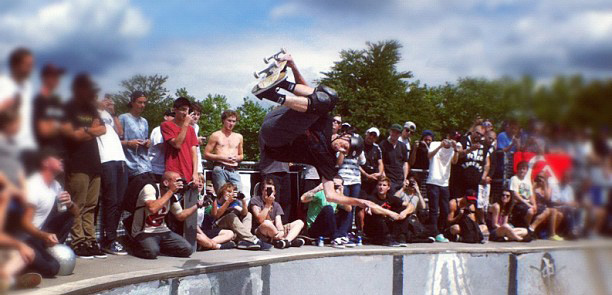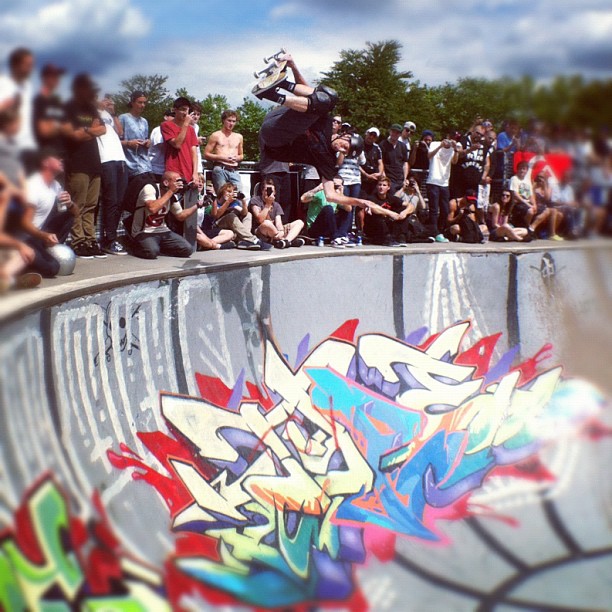 Well I rearranged everything on Saturday in order to make it out to Hastings Park on time to see the Birdman, Tony Hawk tear up Hastings again, but I showed up just as the demo ended. I think a lot of people were disappointed that the demo barely lasted 1 hour, and most expected a lot more out of the Birdhouse Team, but I'm sure they were tired and sore from the rest of this "Left Coast Tour" they just completed, and sometimes when you see a mega crowd like the one that showed up to Hastings Skate Park this July 28th, 2012, the best thing to do is run for your life and hide in your Tour Bus.
Tony Hawk has been representing on a skateboard his entire life, strongly since around the time he hit puberty. He has invented some amazing tricks over his time on both street and transitional obstacles. He helped keep skateboarding alive through the toughest of times at the end of the '80's and then somehow brought it into the mainstream of the planet with his Video Game Series – Tony Hawk's Pro Skater, and at 44 years old he proves that he can still shred a concrete bowl.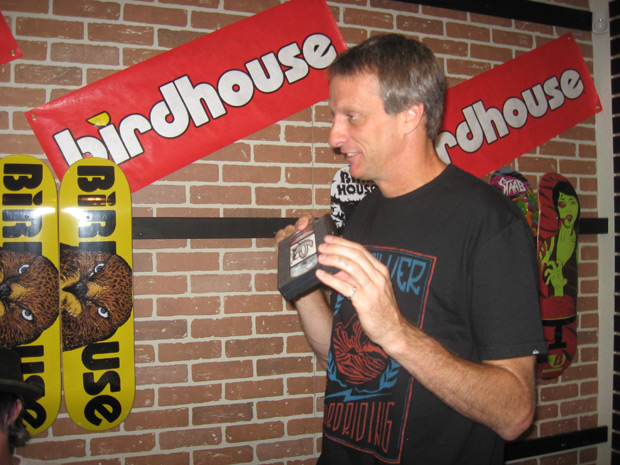 I may have missed the demo, but thanks to Parker Sherwin and his Dad Brad, I got some very special items signed (including my VHS copy of Ravers, the original Birdhouse Video) at an exclusive signing they got to go to in the morning at Boulevard Skate Shop in Vancouver.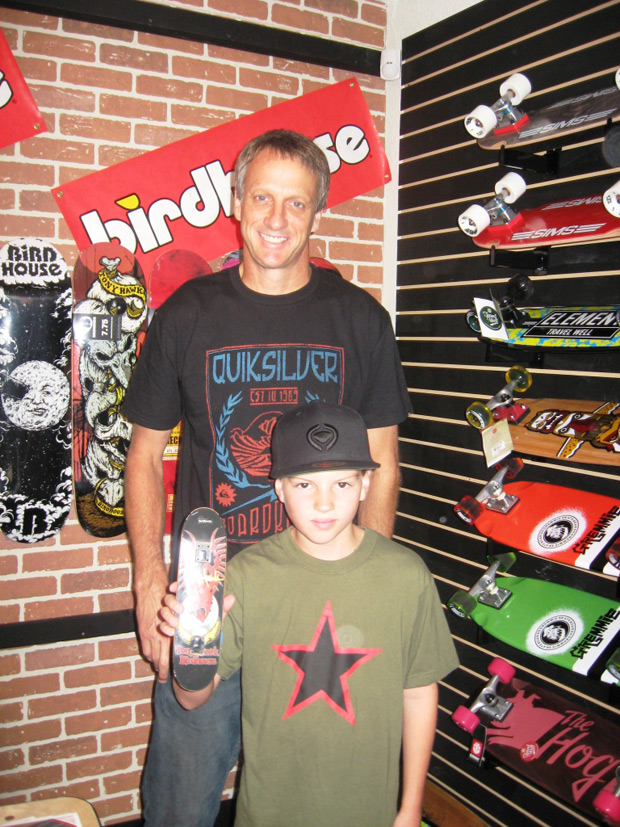 Quote Brad Sherwin – "He signed Parker's handboard first, then the shirts, and I asked if he could sign one more thing.  When I took the tape out of the bag, he wasn't sure what it was.  When he saw the top label, he said "You gotta be kidding!"  He signed it, and asked if he could take a photo with it, to which I said of course.  He pulled his phone out of his pocket, turned to one of the other guys on his team and asked them to take a shot for him.  The other guys from Boulevard Skate Shop even said "Is that Ravers?", and they got excited as well.  Tony took the tape, made it look like he was biting it and got his shot.  This shot was just after his was taken.  He was excited to see it."
Thanks Guys!!
Here are some clips I found on Youtube of the demo…