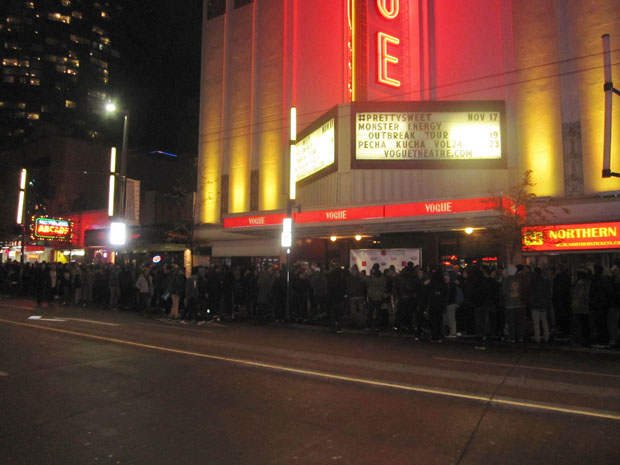 We new it was going to be a spectacular event as everyone out there in the skateboard world loves Girl Skateboards and their videos are always over the top production wise so therefore they are usually super anticipated. This one was definitely worth the wait, although I was a little disappointed that we didn't get to see more of the older dudes like Tony Ferguson, Rick McCrank, Rick Howard and Mike Carroll. Marc Johnson had a full part though which was sick.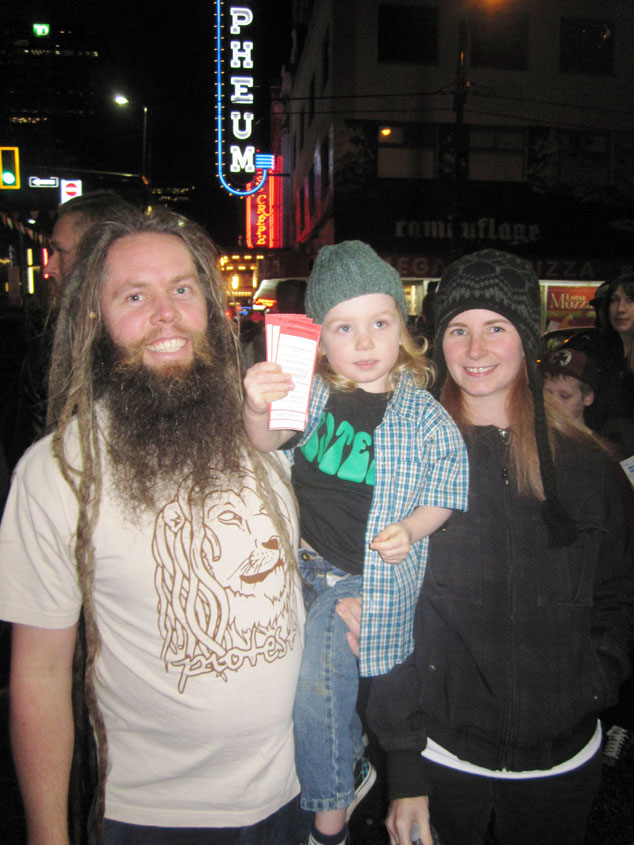 There were hundreds and hundreds of people lined up down Granville Street and around the corner waiting patiently in hope that the tickets they got weeks ago were gonna get them in the front doors. The theatre filled up quickly and the rowdiness began. I think I saw Dave Stevens pouring beer on to Majed Salem from the top deck. There was a couple firecrackers that went off and of course a huge poster sized paper airplane went flying by. Just another event in Downtown Vancouver, but at least nothing was smashed, flipped over or burned at this one. Once again the skateboarders, who are judged as the crazy ones, and the bad boys of the world, look better than the Local Sports Fans.
The video was awesome, the crowd was in awe, and everyone left with the urge to go skate hard. All I'll say about the skating is that these guys went off inventing tons of new tricks on deadly obstacles, and to be honest, Vincent Alvarez pretty much shut the whole video down in the first section, but it still got better. Raven Tershy, Sean Malto and many, many more.
If you didn't get to see it at one of the Premieres, then be sure to grab a copy as soon as it hits the store shelves. This one is a definite must see video….
Pretty Sweet