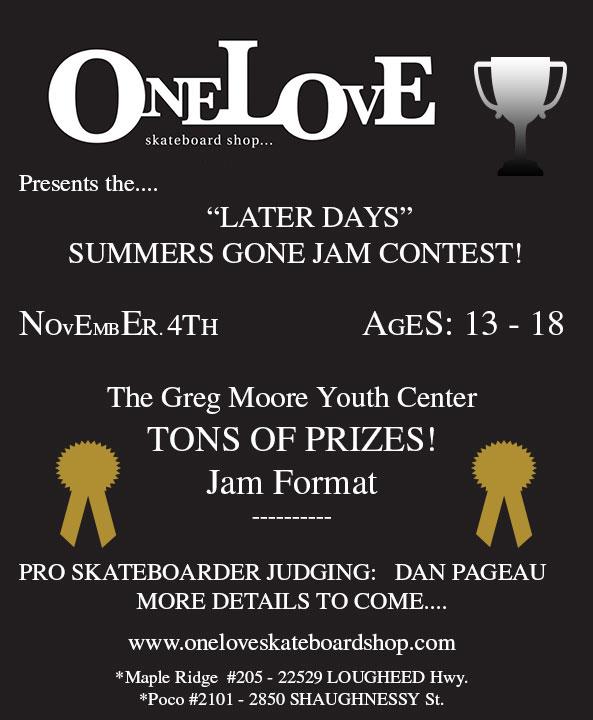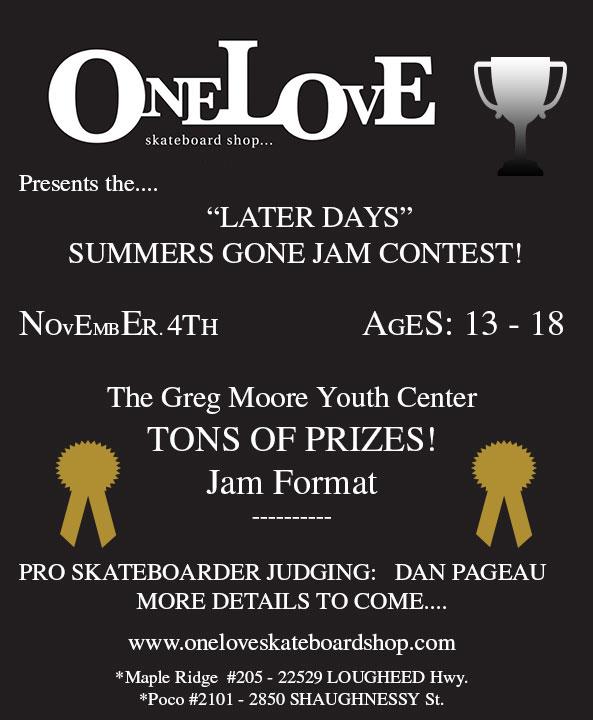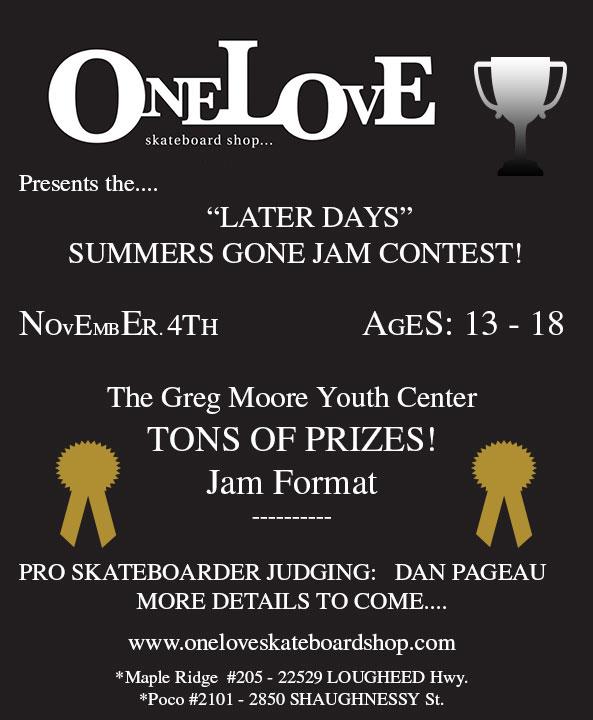 Looks like winter has come early this year as we have definitely been washed away by the rain for the past 2-3 weeks. Nothing wrong with that, it just means it's tough for most people to get a skate in. One Love Skate Shop in Maple Ridge wants to change that and is setting up an Indoor Skateboard Contest at Greg Moore Youth Park for all those rippers 13-18 years old. I'm not sure if I'd pass for 18, but I could sure try….
Get there November 4th, and show Micky Papa & Dan Pageau your skills.
The poster doesn't actually say what time it's at so just show up and hang out at the centre all day.