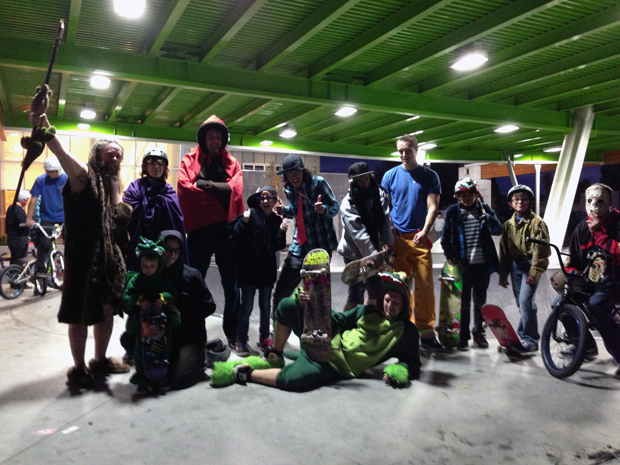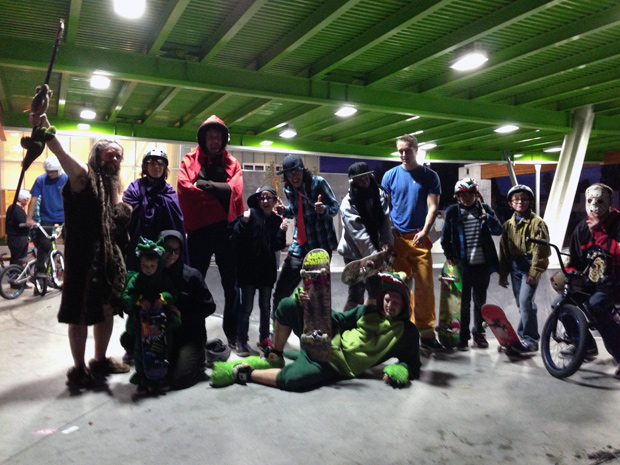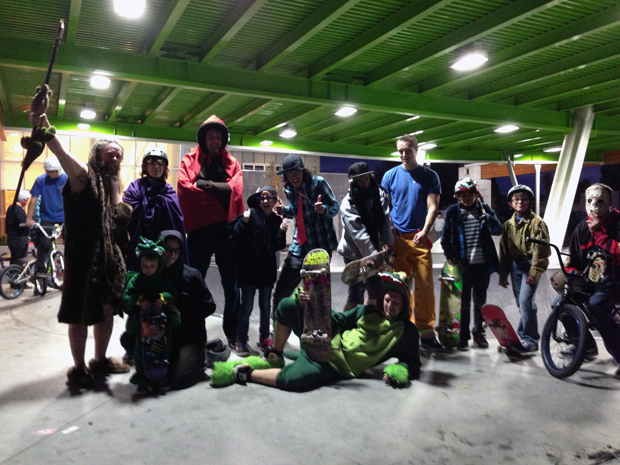 We had the Chuck Bailey Halloween Jam last night from 4-8pm. I watched the weather in hope all day and then all of a sudden the sky broke open and cleared up, and the sun was blazing nice and hot, and the whole park dried right up – it was beautiful. Then reality hit and literally right as we began setting up the tables and tents, it poured rain, and the wind came and the park got wet, and stayed wet. But not the bowl, totally dry!!
So the Jam went on and a bunch of the kids were totally in costume. Allen Handley was in a full alligator outfit with a Burger King Crown on his head and called himself "Lizard King", Brad Muscat actually cut some pants into shorts to truly match the one and only Hippie Mike with his fake dreads and beard on, I was dressed as a Caveman of course, and little 3 year old Kaelen Faux won the Best Costume Prize with his Dragon Suit. Pretty Funny.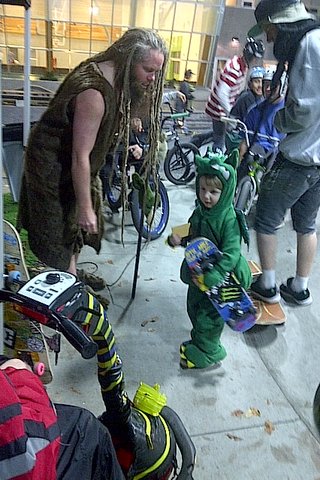 It was a good fun time, everyone ripped it up. DJ Cuzo played the tunes, I skated and threw candy at people. Tons of awesome tricks went down by all the skaters and bikers, and everyone went home with a sore stomach.
Always a good time at Chuck Bailey – thanks to everyone who came out.
Here's a video from Myke Johnson of some of the skating