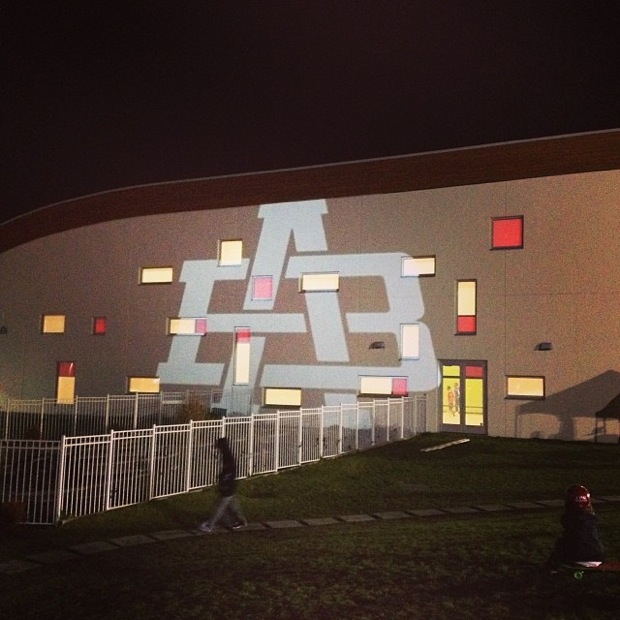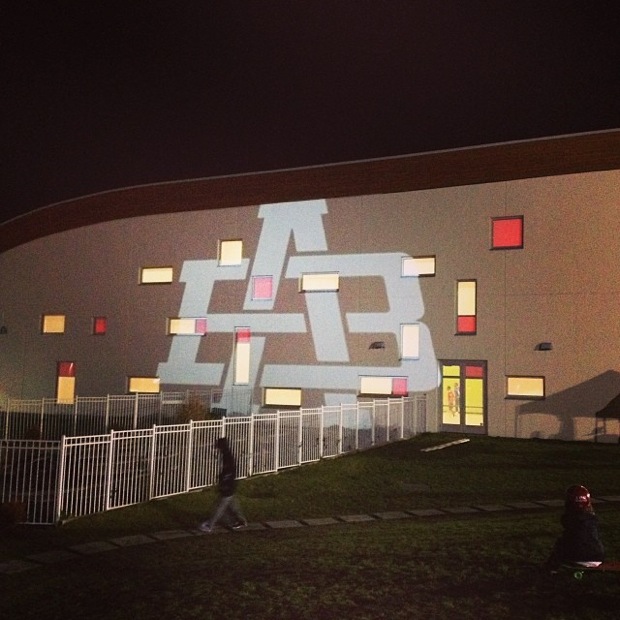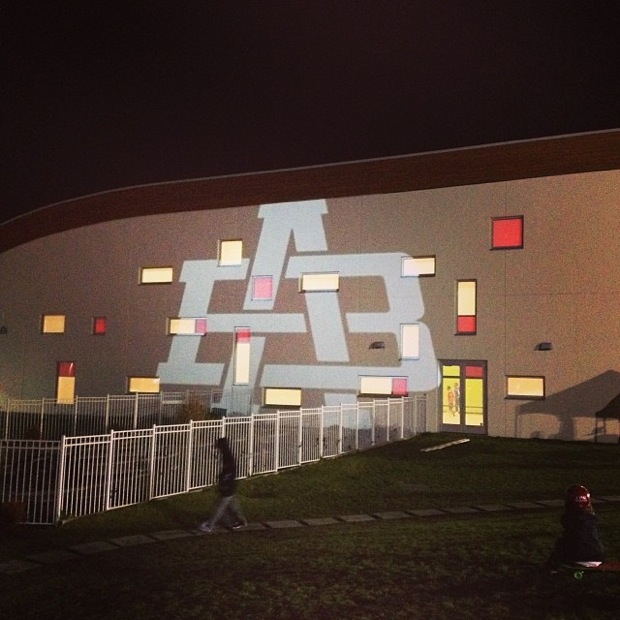 Authentic Board Supply has been open for almost 3 months now and it was time for the boys to put on a show at Chuck Bailey. It was more about having fun then showing off since everyone around there knows the crew already. The team consists of 7 skaters which 2 couldn't be there for the demo, Shawn Beaupre was working and Surrey Stu was helping with the clean up at Leeside after last nights fire. So that left Dominic Devries, Andy Anderson, Jay Mykyte, Hippie Mike and Calvin Dignard, but Calvin is down with a bad sprained ankle so he took over the MC roll and let Hippie Mike do some skating. Between Dom and Andy there was plenty to watch as they both missioned around the entire park landing everything they tried. Dominic did a lot of different flip tricks into rail tricks and Andy just made up tricks everywhere he went until Mike called him out to start airing the whole volcano. The crowd was blessed with 2 massive melons over the top by Andy and that shut it down a bit.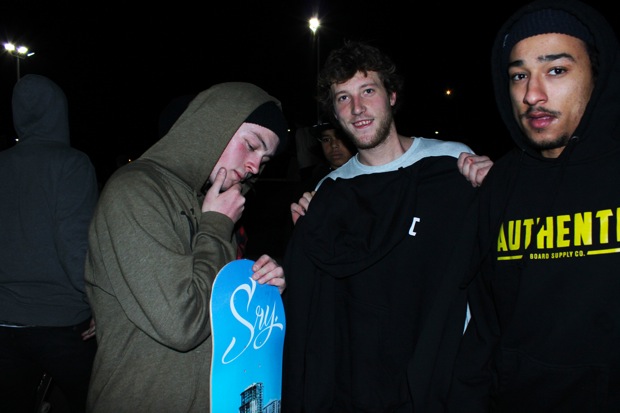 Some Best Trick comps started up, one for the young bucks and one for the older. The first one was for the kids on the gap over the quarter pipe. Weston Hutchinson got it started with a nollie pop shovit and Josh Lewis followed him up with a couple mean 180's. A few other tricks went down but these 2 won the beanies.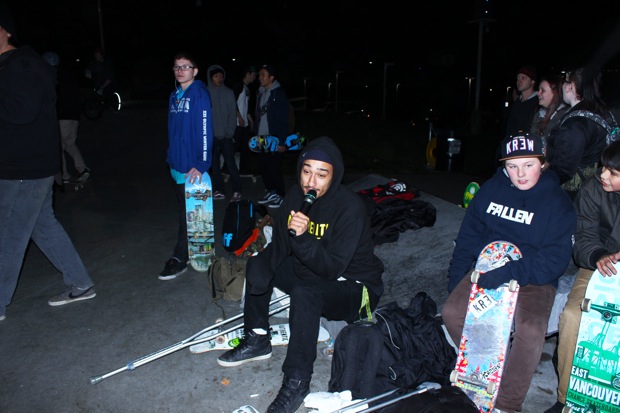 The second Best Trick was for the older dudes on the flat ledges. Trevor Greig was trying 5-0 to switch crook shovits but couldn't quite hold on. The two to watch on this contest were Andrew Classon and Ryan Barron. Ryan struggles sometime in competition, mainly because he only tries really hard tricks, but he usually does well in Best Tricks. Tonight was no exception as he stuck down a long manual reverted into a switch crook and bigspin out into the bank, and Andrew Classon showed everyone how easy it is to nollie crook nollie heelflip out. They took home a Hoodie and Deck respectively.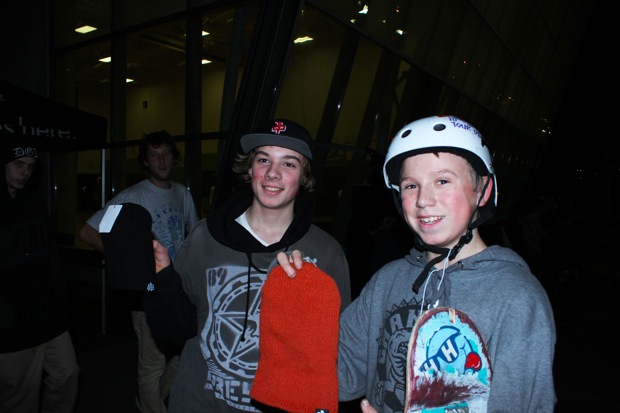 After the best tricks there was a video played on the wall of the building. It was all the original Authentic Welcome to the Team videos, but due to technical difficulties it got cut off  just before the end. The crowd had a good time and the team skated solid. It was a good show…