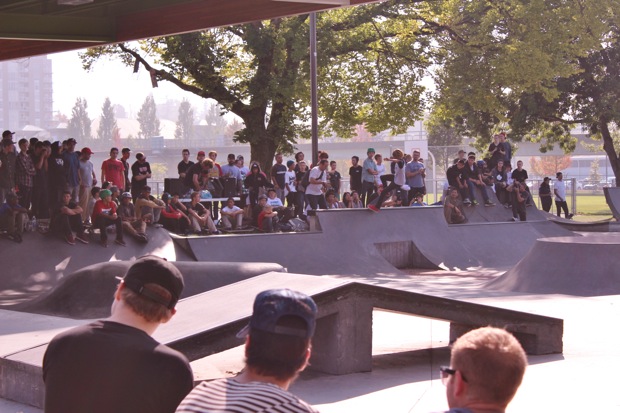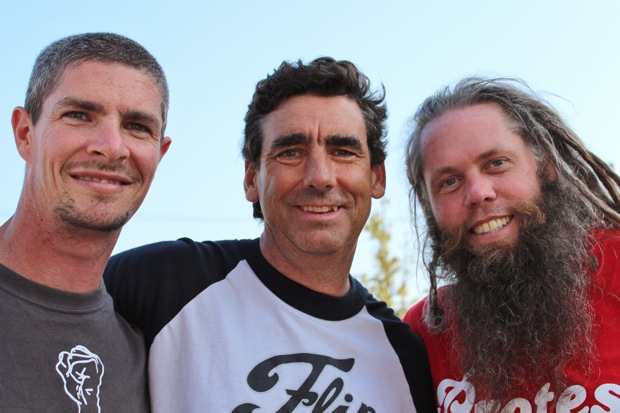 Since I hosted the Grand Opening of Chuck Bailey Skate Park in May of 2011, I have also been a huge part of bringing some bigtime names and companies to Surrey to do Demos at the park – Krew, Shake Junt, RDS, DC, Girl/Chocolate, Element, and now Flip. It's pretty sick to even have Surrey on the radar when these guys are considering coming to Canada and it's classic that more and more companies are leaning to come to Chuck Bailey over the Vancouver Skate Plaza or Railside now. The coolest part of all the demos has been the respectful crowds, and in return the guys that come out have always given back some serious love with skill. This Flip Demo may have been the best demo for consistency and sick tricks and ironically it was all the young bucks skating. Flip Skateboards was always a super talented team but now the up and comers are taking over. Original Bones Brigade member Lance Mountain came out with Arto Saari as the grandfathers of the team, hung out for photos and signed autographs in the sunshine, and the young bucks threw down hard for the crowd. Curren Caples, Matt Berger, Ben Nordberg and Louie Lopez reminded the crowd how good they were over and over for about an hour and a half. Some sick tricks went down on the out rail of the 3 block, over the fireplace channel and on the bump to rail. All 4 of these dudes were solid all day. Trick of the day was probably Louie Lopez stomping a back smith grind varial heelflip on the out rail – just insane.
For those that showed up, you experienced an amazing demo full of young talent, and hopefully got to meet the 2 legends. For those that missed it, you definitely missed out…
I wonder what the next demo at Chuck Bailey will be?