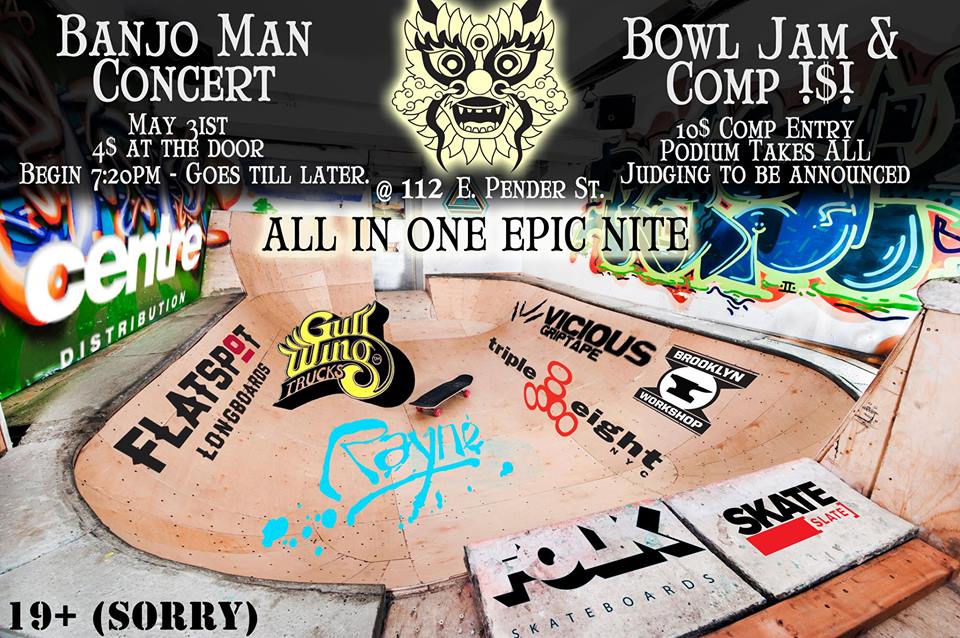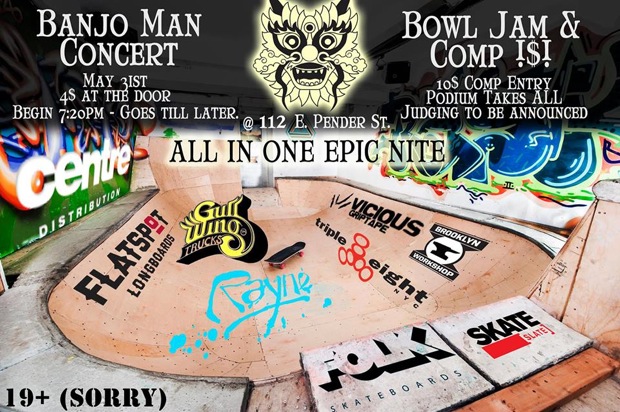 Longboard Shops and Banjos? Yeah that could go together…
I don't really know what to expect about this event but it's coming up quickly and we're going. It's a Bowl Contest at Flatspot Longboard Shop on E. Pender in Vancouver and there's money to be won.
This Friday, May 31st the doors open at 7:30pm, but you gotta be 19 or over to get in. $4 to enter the shop and $10 to enter the contest but winners will take the money back. The whole night is a mystery, we have no idea who BanjoMan is, and I'm not even sure if you have to skate a longboard in this thing, but it doesn't matter, it's a contest and the bowl looks fun! I know Andy Anderson has ridden it and said he had a blast. I also know he's not old enough to enter so that means someone else could win.
Guest judges, no kids allowed, banjos – Sounds like a good time to me. Grab your skate, bring some cash and come find out what it's all about
May 31st – 7:30pm
Flatspot Longboard Shop
112 E. Pender
Sponsored by Centre Distribution, Triple Eight, Rayne, Skate Slate, Vicious Griptape, Brooklyn Workshop and Gullwing Trucks
Be There…