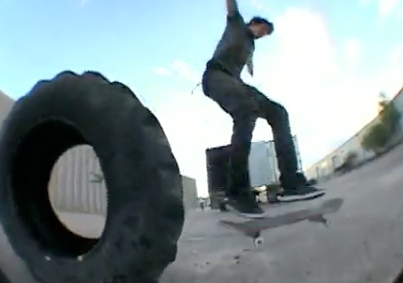 Okay, here you go. Sometimes you come across someone who is just like you…
This guy is insane, creative, talented, and half fucking retarded all in one. His mentality is completely about inventing new tricks, risking his life, and trying to ride obstacles that would not be considered obstacles by most skaters. My kind of guy. I think I would love to hang out with this dude.
William Spencer is insane.
Here's 2 videos of him that should totally blow your mind.