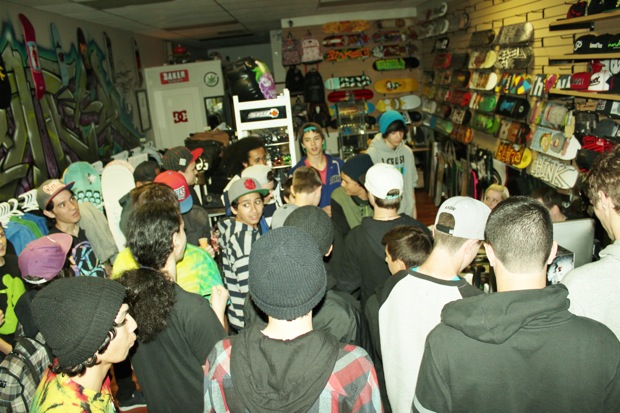 Hippie Mike stretched his way to Street Dreamz Board Shop in North Delta and to Coastal Riders Skate Shop in Langley last night to check out the local scenes for the Death Wish Video premieres.
At Street Dreamz, Chris Somerville welcomed in the local youngsters with a fingerboard skate park as awesome as an X-games course and they all hung out until the video started and then gathered around the TV for the show. Lots of stoked reactions going on during the video and then there was a Draw for prizes afterwards. Little 3 1/2 year old Protest Skater Kaelen Faux won the Grand Prize of a Death Wish Cruiser Deck. He was PUMPED!!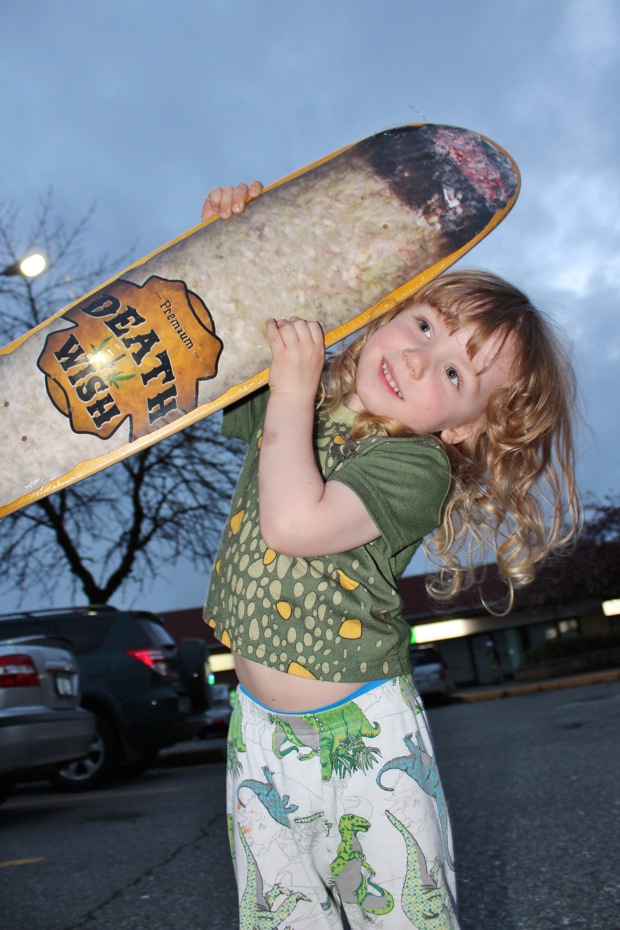 After dropping Kaelen and Carrie off at home, Hippie Mike headed out to Coastal Riders for a second showing – on the big screen. There was about the same amount of people at that one and once Scott Fierbach got the proxima figured out the show was on. Same style as Street Dreamz, they had a draw afterwards and the lucky kids took home the prizes.
It was a good night for promoting skateboarding, and as for the video, it was pretty good. Lizard King definitely has the most creativity on the team, Neen Williams has the most pop, and all of them know how to land perfectly. Definitely worth checking out.
Here's some photos from last night