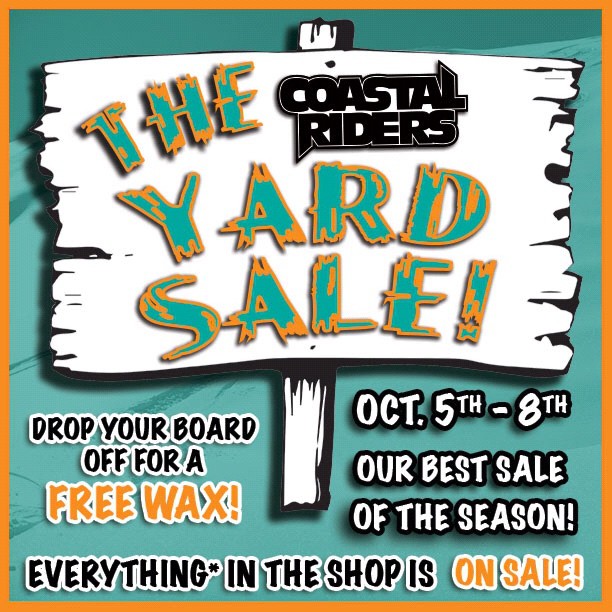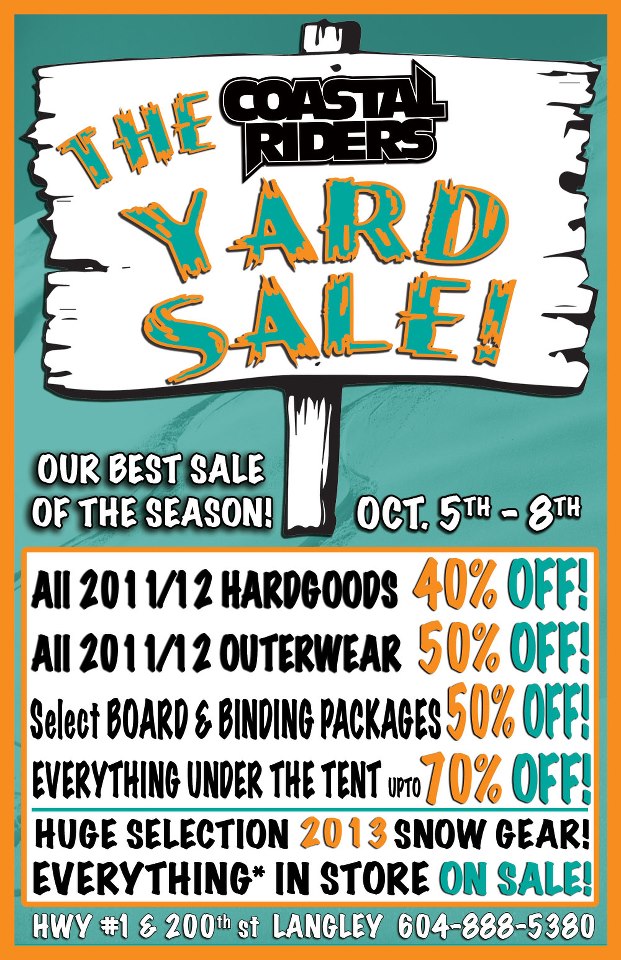 As a skateboarder or snowboarder, when you hear someone yell "Yard Sale!!", you're usually looking for someone about to crash really hard. But this time it actually means what it's supposed to:
Coastal Riders is their biggest sale of the year this weekend October 5th-8th. Everything in the store is on sale, including Hard Goods, Clothing and Outerwear, and tons of fresh snowboard gear.
Head out to the Langley Shop and support the guys that have been keeping you equipped for the past 10 years.