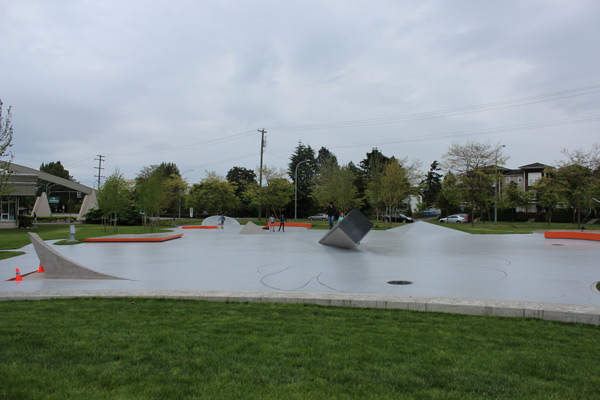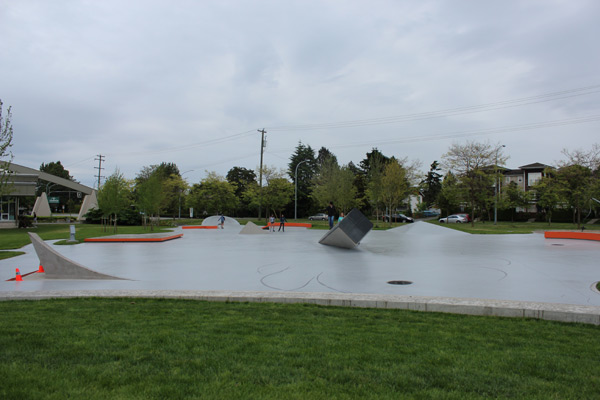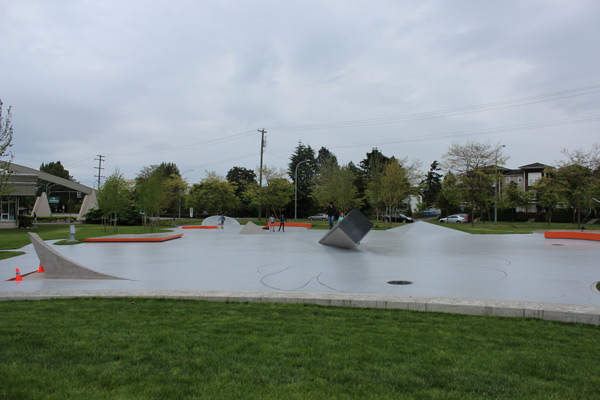 I heard yesterday at Go Skate Day that the new Richmond Skate Park was finally complete, and they were holding the Grand Opening that night. I was stoked that it was done and planned to go shred it up today since I would be working right near there, except it was raining when I got there.
It's located right beside the Thompson Community Centre on Granville Ave, near No. 2 Rd. (5151 Granville to be exact)
I took a photo anyway so those who don't know what it looks like can see. I was a little confused on the style of the park, and some of the obstacles make no sense at all to me. But that's what happens sometimes when certain cities take things into their own hands. Personally I think I like the old Richmond Skate Park better. I know there was some issues getting this park built, so all I'm gonna say is – at least it happened. Hopefully people enjoy it. Definitely will be good for manual tricks anyway.
I guess I need to go film 5 more tricks now for the Show Up Mike contest…