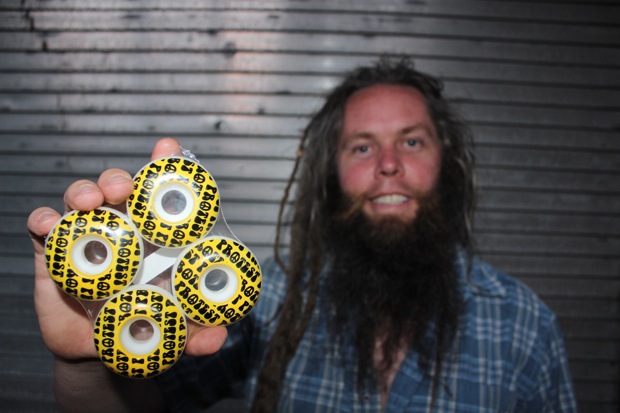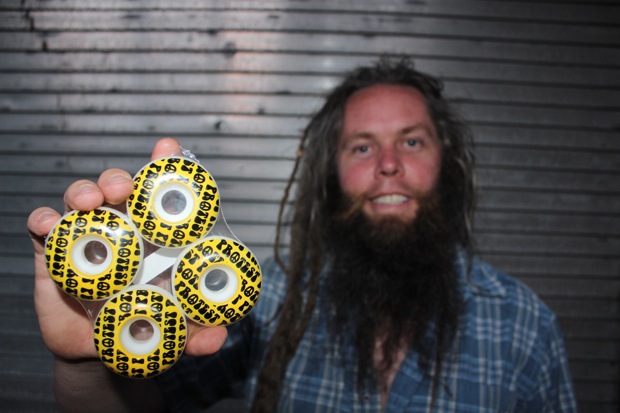 Well, we have had such success with Protest Skateboards lately so I figured it was time to grow even more and we are now selling Protest Wheels. They are 99A hardness and come in sizes 50mm, 52mm, 54mm & 56mm. With sales on the rise, and Protest about to go Canada Wide through Unit120 Distribution, it was time to add wheels to the list of merchandise. So far everyone who has tried out a set has loved them.
Of course the biggest thing with skateboard companies is promotion and so I chose a few talented young bucks to represent the Protest Wheels, guys that deserve more recognition then they usually receive.
Check out our newest Wheel Team in action at Bonsor Skate Park last Sunday – Ryan Prasad, Jay Mykyte, Calvin Dignard, Brad "Fighter" Muscat & Andy Anderson.
All 5 of these guys are amazing skaters and all super solid. Calvin & Ryan are masters of ledges, bars and gaps, Fighter & Andy will rip any huge rails and big Tranny, and Jay Mykyte is the King of Style no matter where he goes. Be prepared to see lots of footage from these guys in the months to come.
5 guys, 4 wheels each, 1 mission…
Wheels and other merchandise available here
http://www.protestskateboards.com/protest-skateboards-online-store/
 or will be in Canadian stores soon