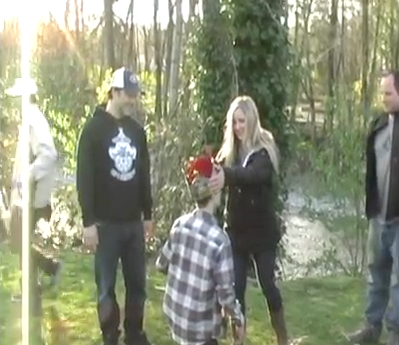 Bushman finally presented Andy Anderson with his Crown after earning the title of "2011 King of the Bowls" last August. At age 15, Andy shredded at every Bowl Series competition last year and the title was well deserved. Andy continues to progress every day and will definitely be one of the highlights to watch at many more Bowl Series contests to come.
2011 King of the Bowls – Pretty Good
Taking the 2011 King of Surrey trophy the same year – Amazing
But to top all that, the highlight of Andy's day was learning who Alex Chalmers is.