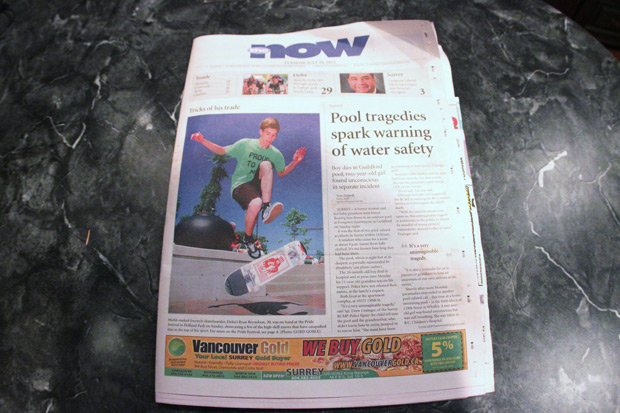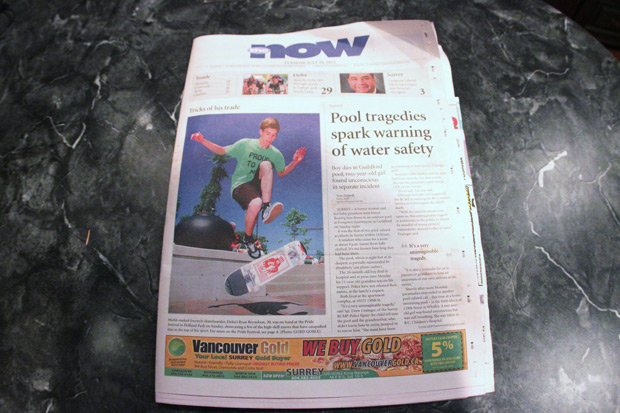 Here's a photo that was on the cover of The Surrey Now (July 10th, 2012) of Protest Team Rider,Ryan Brynelson skating Freestyle at the Surrey Pride Festival along with the blurb below his photo. No matter where this kid skates, people are instantly watching him, and wanting to see more. Way to rip it up Ryan!!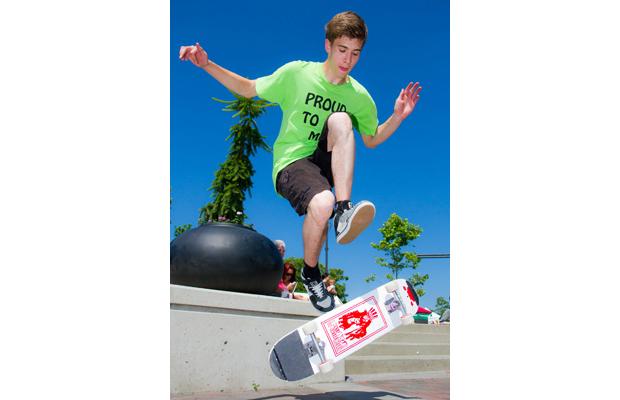 World-ranked freestyle skateboarder, Delta's Ryan Brynelson, 20, was on hand at the Pride Festival in Holland Park on Sunday, showcasing a few of the high-skill moves that have catapulted him to the top of his sport.
Photograph by: GORD GOBLE, Surrey NOW
The rest of the article about the pride festival is below.