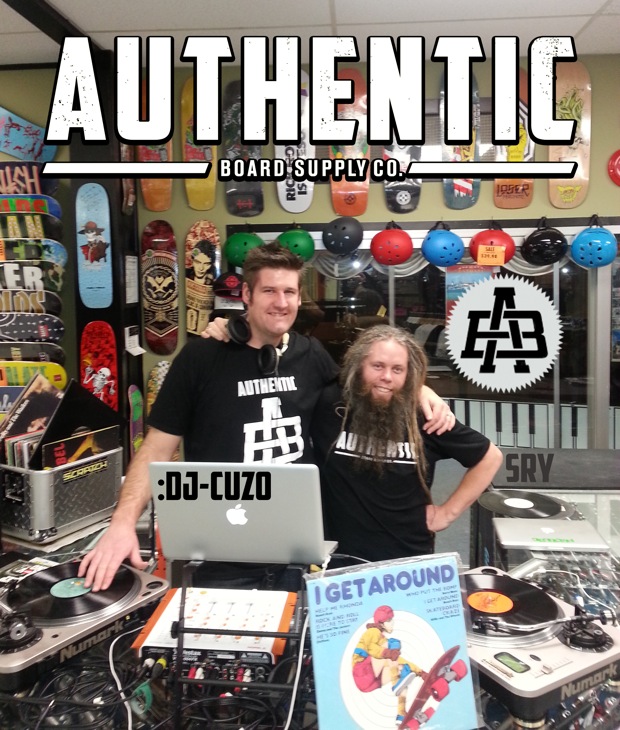 Last night marked the beginning of Authentic Board Supply's Grand Opening Sale. They opened their doors to the public on November 2nd and have continuously been adding more and more to the shop since then. Now it is official, it's open!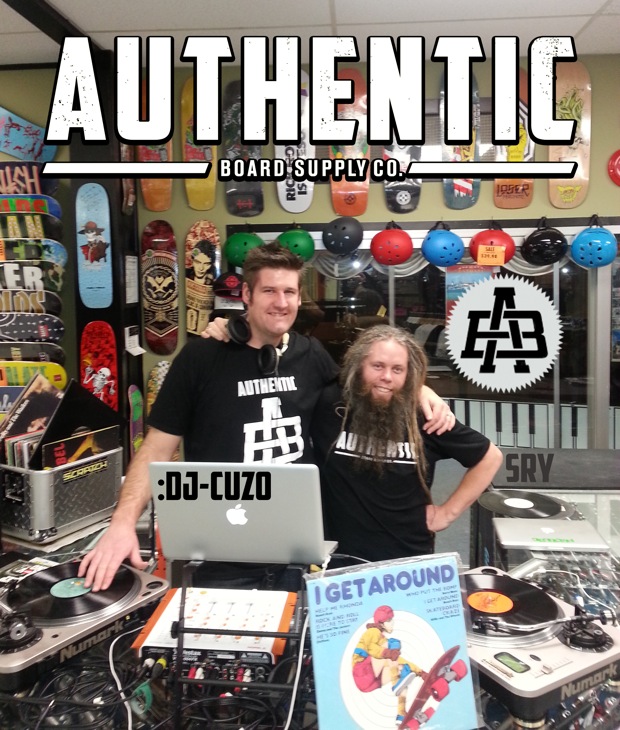 If you haven't had a chance to hit up this Surrey Skate Shop yet it should be on your list of to do's, even if it's just to stand in front of their massive Board Wall for a few moments. Hippie Mike has worked very hard to make this place special and we are stoked about the response he has been receiving. Last night he had DJ Cuz-O show up and lay down some tracks from 6-9pm to keep the vibe sweet and mellow in the shop and the sale began. Tons of people showed up right at 6 and it was chaotic in there but the solid staff managed to keep it running smooth and ensure that everyone was treated equally. This is already the 2nd unique event that has gone down inside Authentic, there was already a video premiere and game of skate a couple weeks ago and we're sure there will be many more to come. If you haven't done so already tune in to www.authenticboardsupply.com and start following so you don't miss out on stuff like this.
The Grand Opening Sale continues all weekend long, guest vendors will be on site at times, and each day will be full of  fun surprises until they close on Sunday, come on down and check it out.
Unit #1 – 10604 King George Blvd
Surrey
604-589-5880