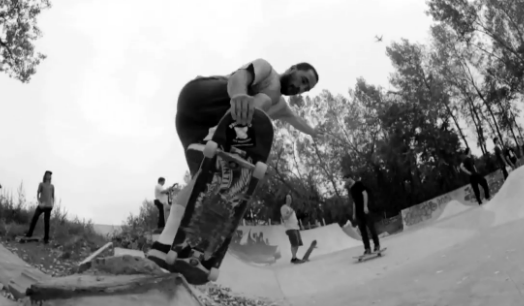 [vimeo id="49759619″ width="620″ height="360″]
In my opinion Vans Shoes are the most supportive Shoe Company for all Canadian Skateboard Events right now. They've been pouring funds into all of the smaller skateboard events and collaborating with other people and companies left, right and centre. Vans have been around for a long time and you're guaranteed that their shoes aren't shit. I'm proud to rep them every time I put my shoes on in the morning, and I thank them proudly for everything they do for me.
DIY means Do it Yourself for those slow people. It's funny that the more the community tries to shut skateboarding down, the more that the skaters just start building their own features. It's been a trend for quite a few years now to throw some necessary concrete down where needed to make barricades, banks and other obstacles skateable, but then there's other projects that are a little bit bigger. Ironically, with all the new Skate Parks popping up, there are still "Burnside Type Parks" being constructing.
By Skaters – For Skaters…
Mike Strato just shared this video recently
"Here's some footy from the handing over of the cheque to the Project 45 guys from the proceeds of the Collab shoe. The Leeside event will happen on Sept 29th and it'd be great to see all the guys (and gals) who have contributed time out for the ceremony."