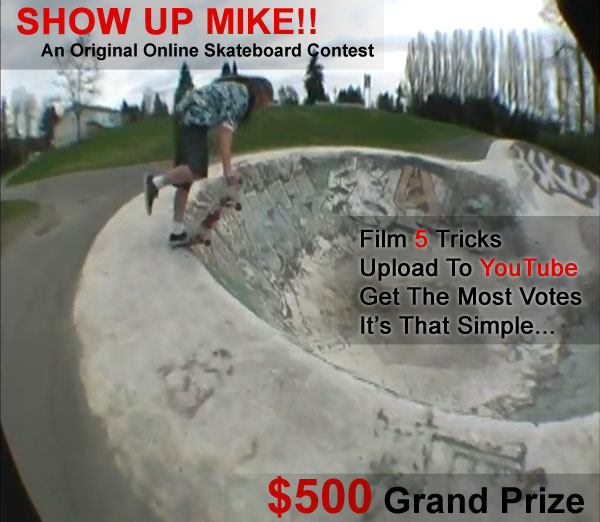 Anyone who knows about the contest might be waiting for that submission date to come so that they can get a head start on the competition. It's almost here…
47 skate parks, and my own personal mini-ramp all complete, finally.
I have now filmed 5 tricks at each of these places and will be editing all separate videos for you to watch. Once this stage is complete, then it will be your turn to Show Me Up at as many of these parks as you desire. The videos have to be uploaded to Youtube and then you submit the link to us through the website.
Try and get as many votes per day as you can.
The video with the most votes by the end of the contest will win
$500
plus a consolation prize for the winners from each park…
Click the add in the bottom right corner for more details about the contest and a list of which parks will be involved.