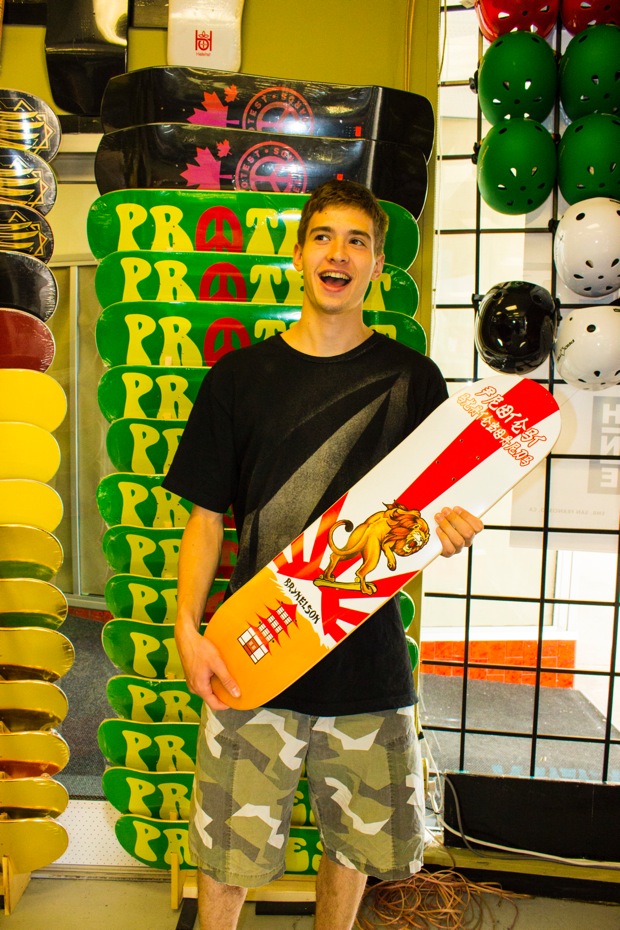 I've known Ryan Brynelson for quite a few years and he has always been a pure 100% Freestyle Skateboarder. He learned most of what he knows from the Canadian Legend Kevin Harris and took those skills as a base to improve upon. We put Ryan on the Protest Skateboards Team in 2012 in respect that he was starting to enter word-wide competitions for freestyle and I respected his talent, his passion and his consistency on his board. Whether you respect Freestyle Skateboarding or not it is difficult to diss guys that can do handstands while rolling on 2 boards and then kickflip one out under their feet…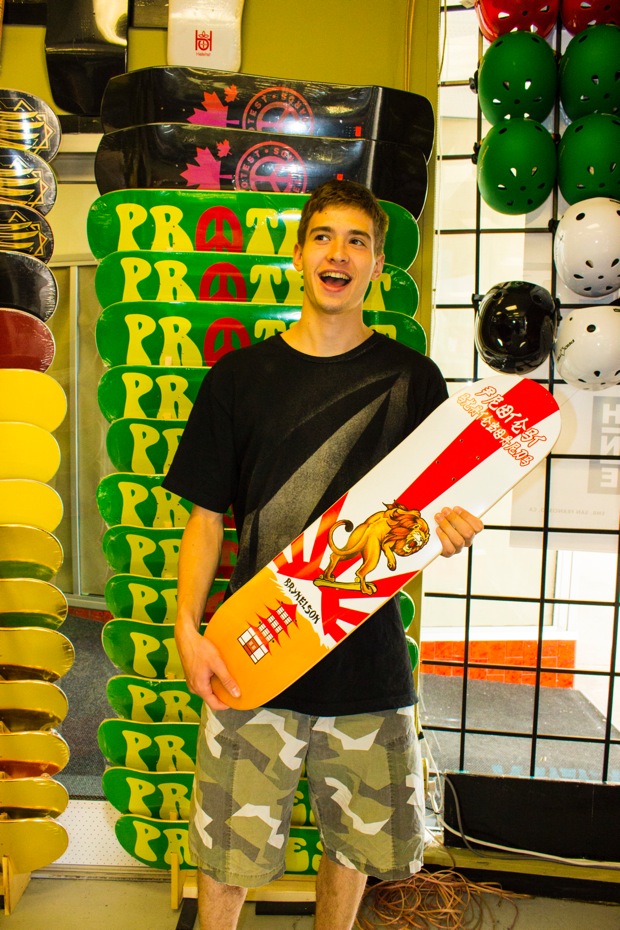 There are less than 300 people in the world that refer to themselves as Freestyle Skaters and Ryan is proud to be one of them. Last year at The World Round Up Freestyle Championships in Surrey, BC, Ryan won the Amateur Division and the year before he had gotten 2nd place. So for year #3 of this event we felt it was time for Ryan to move up to the Professional Division and what better way to do it than to introduce his new Pro-Model Deck at the event. Ryan had to fly back to Canada from Japan for this event and he was stoked, but knowing the freestyle world well, he knew the guys he would have to go up against, the world's best Freestylers who have been dropping the same routines for as long as he's been alive. It was a great event and Ryan did really well, he came out strong the first day in Prelims, and moved up in position after the Semi-Finals being placed in 6th, and after crazy runs from everyone on the Sunday, Ryan Brynelson finished in 10th at the Finals – not bad for his first ever Pro Contest.
We were stoked on Ryan's performance and the rest of the Freestyle World is super happy for his success in moving up to Professional. Check out his Welcome to Pro Part we filmed the day after this 4-day event, and keep your eyes open for his Japanese Model Pro Deck available in select stores or email the contact at www.protestskateboards.com  if you want to special order.